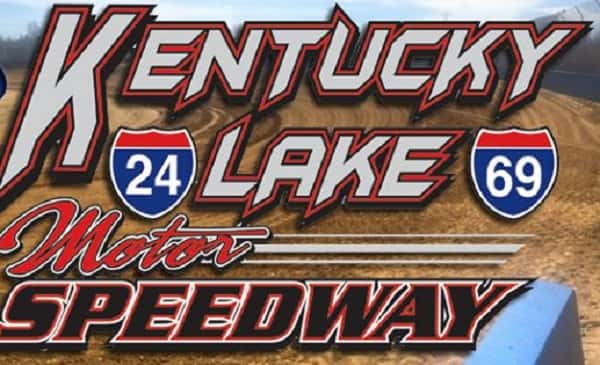 CALVERT CITY, Kentucky – There was no Fourth of July celebration for Kentucky Lake Motor Speedway, which dropped back below the .500 mark by calling off Saturday night's racing program because of wet grounds.
The track now has had seven rainouts, compared to getting six racing programs completed, for a .462 percentage so far during the 2015 season.
It was the third time in six weeks that special events for the track's two most economical divisions – Stock Car and Pure Stock – have been lost. Drivers in the low-budget classes have not been able to enjoy a single race with extra prize money on the line.
They were scheduled to compete Saturday night for $2,500 to win in the Stock Car division – compared to a normal first-place payoff of $500 – and $1,000 in Pure Stock, which normally pays $400.
The Stock Car race was to be part of a two-night co-promotion between KLMS and Paducah International Raceway, which also saw its Friday night program rained out.
A fan appreciation bargain, offering adult admission at $10 compared to the regular $15, was scheduled for the Fourth of July race.
The event has been rescheduled for Saturday night, July 18, with the $10 admission and the extra prize money for the for the Stock Car and Pure Stock racers. The Paducah track has also moved its part of the two-night combination event to Friday, July 17.
At the opposite end of the spectrum from the lower divisions, the most expensive and fastest cars – Late Models – have also been shut out, not only in the World of Outlaws race in March but also in four other special events, including the Friday-Saturday Bluegrass Nationals events which were lost to rain on May 15-16. Those events were to have featured the MARS Late Model touring series.
Two races for the Summit American Modified Series were also lost on May 15-16, but the AMS competitors have competed in two other special events. A third special for open-wheel Modifieds was also staged by KLMS on June 27.
This Saturday's program will feature the Crate Late Model division, where points leader Tait Davenport has four victories. However, Davenport missed the fifth race of the year, won by Troy English, and saw his unbeaten streak snapped by Jeff Walston on June 27.
This will be the third big-money race of the season for the Crate drivers. Davenport won $2,500-to-win features on May 23 and June 6.
Late Model, Modified, Stock Car and Pure Stock drivers will also be in action along with the Crate cars on Saturday.