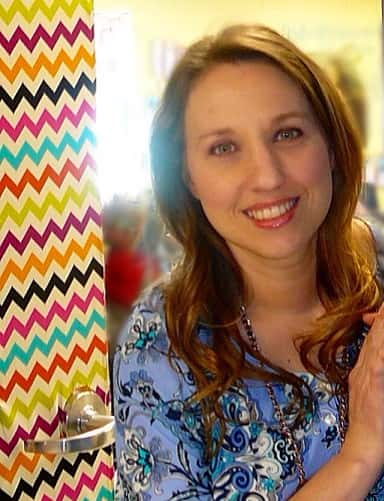 Once again we were reminded that we are not the home team. I could rant about America and the road we're on but we've seen that enough in the past few days and, seriously, aren't we all a little tired of it?
Don't get me wrong, I love this country and I'm thankful to live here, but we are lying to ourselves if we think that this world is better than the one where we will live eternally. This place is not our home. This country, although built with Christian motives, isn't or ever has been a Christian nation. If you don't believe me, then just ask any of your Native American or black friends.
The standards here will continue to counter the Word of God but take heart, our God isn't shocked and he still rules this nation and every other one regardless of what happens. There is nothing that can be done to threaten his sovereignty.
We are blessed to live in a country where we have the right to vote but, folks, we are even more blessed to be a Kingdom where we have the responsibility to serve. I want to be shocked and offended, not so much at a government who rules a land where my citizenship does not reside, but at my own lack of zeal for the Kingdom of God.
Maybe we should start being offended more at other things like the fact that there are over 160 broken souls sitting in our county jail right now. Isn't it past time to be lying awake at night, praying for them and their children? Or venturing inside the locked rooms to sit with them, pray with them and tell them how Jesus can change their lives?
Shouldn't we be crying out at the thought of the children and adults who live a few blocks from our homes who are going to bed hungry tonight? Why aren't we getting involved and checking to see who needs food and then feeding them?
When will it hurt our hearts that there are children who don't have shoes to play in or wear to school in our own county? Shouldn't we be asking what we can do to help and then making a point of doing it?
It's time to hold the hands of those who struggle with hopelessness and addiction. It's time to hear their stories of how life has led them to this time and place. It's time to preach Jesus and his saving grace.
It's easy to balk at the television or computer screen or sit in our homes and church buildings and talk about how bad things have gotten but Jesus never called us to a life of protest. He knows that sharing that article on Facebook telling everyone why we disagree with whatever is going on isn't going to change hearts or win souls. He wants more than a comment on Twitter or Instagram. He expects more than showing up to an appointment on the first day of the week because following Jesus is less about where you are on Sundays and more about who you are on Mondays. It's time to follow more closely. It's time to get our hands dirty and get rid of the fear that tells us to not associate with people based on their skin color, lack of education or money in the bank.
Serving takes seeing, so Lord, please open our eyes so that we may see the hungry and those who are in need. Give us a heart for the imprisoned and hands willing to serve. Make us shocked and offended at the idea of not furthering your Kingdom because we're so wrapped up in our own. And help us to remember that the world already knows where we stand on its issues. Our job is to show them how well we love.
"Then the righteous will answer him, 'Lord, when did we see you hungry and feed you, or thirsty and give you something to drink? When did we see you a stranger and invite you in, or needing clothes and clothe you? When did we see you sick or in prison and go to visit you?' "The King will reply, 'Truly I tell you, whatever you did for one of the least of these brothers and sisters of mine, you did for me.' –Matthew 25:37-40
---
Paula Harrington is the mother of five children and resides in Calvert City. She is compiler and editor of the books, Once Upon a Bible Class, A Common Bond and A Sunday Afternoon with the Preachers' Wives. Her work has appeared in Christian Woman magazine, the Christian Chronicle newspaper and numerous other sites and websites. When she's not teaching at one of Marshall County's finest schools, she's helping her family at the Calvert Drive-in Theater (and by helping, she means eating the cheeseburgers). She can be contacted at  harringtonseven@yahoo.com