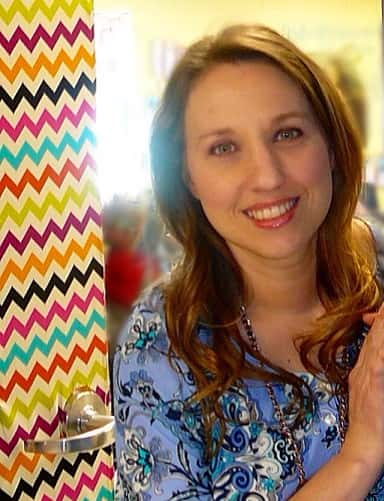 I was 6 years old when my dad was diagnosed with ALS and 9 when he died. And since our initial view of God is patterned after our earthly fathers, my childhood and teen years were spent with a god who loved me but couldn't be trusted to come through or stick around when I needed him. I served that god halfheartedly for awhile but he was very easy to leave.
I learned through the years that my true father, the God of Heaven and Earth, is trustworthy and on my side. He sings over us, holds us in his hands 

and promises never to leave us in spite of what this life offers. And he gives us a new name. He calls us his children.
The devil is going to tell you to view your Heavenly Father through the actions and reactions of your earthly father. Don't do it. It's a trick. Whether your dad was a good man, a monster or just wasn't around, he isn't the one who laid the foundations of the world, sent his son to die in your place and then adopted you. That's the dad you need to get to know. That's true love.
Regardless of whether your dad left a family name to be proud of or one that has brought you shame, your name was changed when you gave your life to Jesus. It was then that your father in Heaven gave you a name of promise and power; one that you need never to be ashamed of. As a child of the Most High, you are now heirs to salvation, glory and the Kingdom of God.
As Father's Day approaches, I encourage you to forgive your dad for his shortcomings even if he hasn't asked you to and even if he doesn't want you to. Forgiveness may never change him but it will definitely change you.
Thank the Father who, through this son, saved you from destruction. Turn your life to him. Look for him in the chaos and in the quiet. Let his peace and comfort calm your noisy life. Give him your heart and let him heal your soul.
Your father set the Universe in motion. He named the stars and tamed the oceans. He was there when you were born and will hold you when you pass from this life into the next. He is the one who will never abandon you, never hurt you and will never disappoint you. Your Father can be trusted. Submit to him and he will make your paths straight.
 I hope you have a wonderful Father's Day.
---
Paula Harrington is the mother of five children and resides in Calvert City. She is compiler and editor of the books, Once Upon a Bible Class, A Common Bond and A Sunday Afternoon with the Preachers' Wives. Her work has appeared in Christian Woman magazine, the Christian Chronicle newspaper and numerous other sites and websites. When she's not teaching at one of Marshall County's finest schools, she's helping her family at the Calvert Drive-in Theater (and by helping, she means eating the cheeseburgers). She can be contacted at  harringtonseven@yahoo.com