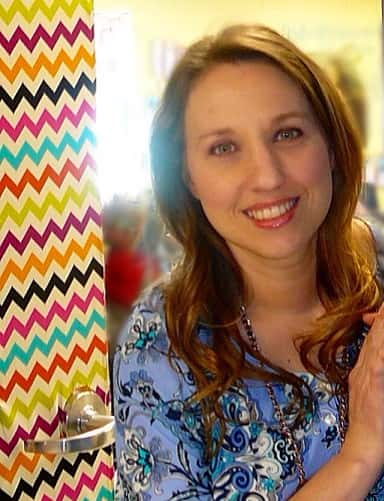 Who was it? You know, that person who told you that you weren't good enough? The one who crushed your confidence, broke your spirit and maybe even stole your childhood? The one who placed the chains of depression, discouragement and distrust on you without blinking an eye? Regardless of how hard you tried, you were never good enough to please them. And maybe, even though you promised yourself you would never treat anyone like that, you've passed those chains on to someone else.
The world excels at labeling the children of God. Just watch a few minutes of television, open a magazine or scroll Facebook for a minute for proof. You'll see the advertisements. We aren't thin enough, rich enough, young enough, attractive enough or smart enough. It's all around us.
While the world shouts out our imperfections, God is quietly whispering beautiful messages of truth. Hear him when he says that you are chosen, holy and dearly loved (Colossians 3:12).
Believe it when he pronounces you a chosen people, a royal priesthood, a holy nation, God's special possession. Take to heart the mission to declare the praises of him who called you out of darkness into his wonderful light (2 Peter 2:9).
The world shouts that you're not good enough. God whispers that he chose you.
The world shouts that you don't matter. God whispers that you are holy; set apart to be his special treasure.
The world shouts that nobody likes you. God whispers that you are dearly loved.
The world shouts that nothing you do will make a difference. God whispers that he has called you to declare, proclaim, preach the praises of the one who brought you out of darkness and led you into his wonderful light.
Those chains of darkness that were placed upon you by another broken soul have been shattered. They're gone! You are free. Free to forgive. Free to love. Free to live. Refuse to let the cycle of shame continue.
Take the hand of Jesus and remember that you are his holy, chosen and dearly loved. That is who you are. Believe it. Write it down and then go tell someone else who they are. Facebook it. Text it. Tweet it. Instagram it. The world has enough complainers and critics. Be the one who speaks words of truth and light.
---
Paula Harrington is the mother of five children and resides in Calvert City. She is compiler and editor of the books, Once Upon a Bible Class, A Common Bond and A Sunday Afternoon with the Preachers' Wives. Her work has appeared in Christian Woman magazine, the Christian Chronicle newspaper and numerous other sites and websites. When she's not teaching at one of Marshall County's finest schools, she's helping her family at the Calvert Drive-in Theater (and by helping, she means eating the cheeseburgers). She can be contacted at  harringtonseven@yahoo.com