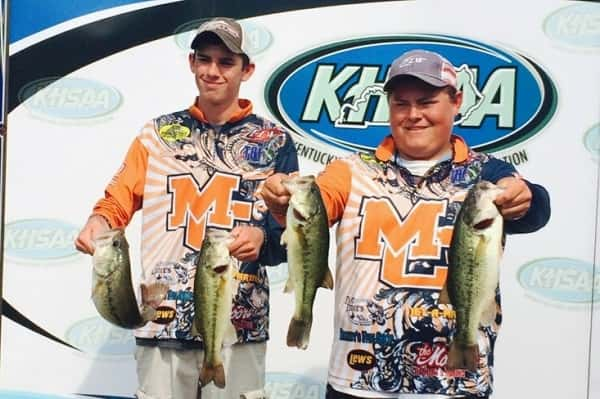 GILBERTSVILLE – Kentucky Dam Marina was the site of the KHSAA State Bass-Fishing Championships Friday and Saturday.
After Day 1, Marshall County's Colton Story and Peyton Porter sat in fourth place with a five fish total of 12 lbs. 2 ozs. along with the Marshall duo of Barrett Washburn and Austin Wade in sixth with three fish weighing in at 11-9.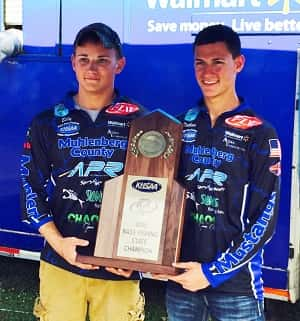 Story and Porter pulled one keeper into the boat on Saturday's Day 2 of fishing for a two-day total of 14-12, good for 15th in the tournament.
Washburn and Wade were shut-out on Day 2 but their first day catch was good enough for 21st place.
The Muhlenberg County team of Billy Hardison and Nathan Flener were in first after Day 1 with five fish weighing 17-15, going on to capture the state title on the second day with another five fish total of 15-12 for a total of 33-11.
Muhlenberg County took second place in the tournament with the team of Taylor Harris and Drew Mendoza with a two-day total of 29-13.
Third place went to Elizabethtown's Nick Ratliff and Gavin Wood with a two-day total of 23-6.