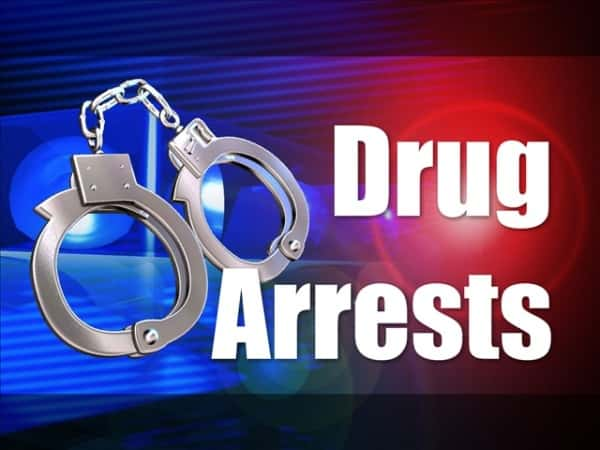 BENTON – Two females were arrested overnight on drug charges after police became suspicious of their vehicle which was parked at a local storage building business on KY 408 around 2:20 a.m. this morning. This comes in the wake of numerous thefts being reported at storage units around the county in recent weeks.
According to police reports, Benton Officer Nick Spears had gotten out to check the status of the van when the driver gave a false name to officers even after being warned that it was against the law to do so. The driver was arrested for giving a false name and was also charged with possession of a controlled substance by Marshall County Sgt. Samantha Mighell after a Hydrocodone pill was located in her pants pocket for which she had no valid prescription.
She was lodged in the Marshall County Detention Center as 'Jane Doe' due to the fact she was unwilling to give Law enforcement her correct name and DOB. It was later discovered that Jane Doe's name is 53 year-old Sandra Thomas, of Benton, and officers also discovered that she had an outstanding warrant from Pike County.
The adult passenger of the vehicle, Amanda Duncan , 33 of Eldorada, Ill. was also lodged in the Marshall County Detention Center by Sgt. Samantha Mighell on charges of possession of a controlled substance 1st degree (Meth), possession of Marijuana and possession of drug paraphernalia.
Officers located a bag of Meth in Duncan's pants pocket and another in her purse. Duncan also had a marijuana smoking device in her pants pocket that had marijuana residue in it. The two children also in the vehicle were taken into protective custody by law enforcement until Social Services could arrive and conduct an investigation into the matter of where the children would be placed. The children were later both released to parents.