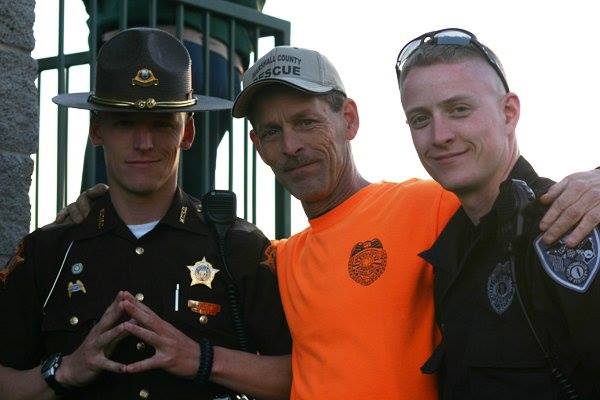 BENTON – Each week the Marshall County Sheriff's Office highlights an outstanding officer from their organization.
This week's Deputy Spotlight is Deputy Cory Curtner, who has worked for the Marshall County Sheriff's Office since 2010.
Deputy Curtner is a Marshall County native, first graduating from Marshall County High School and then spending six years in the United States Marine Corps. Upon leaving the US Marines in 2006, Deputy Curtner accepted a position with the Calvert City Police Department and worked there for three years before coming to the Sheriff's Office.
Deputy Curtner has been with the Marshall County Rescue Squad for many years where he is a Captain and serves as a high and low angle rope rescue technician as well as a swift and moving water technician. He was recently honored with a senatorial citation and award from Woodmen of the World for his efforts in going above and beyond in helping to rescue a fisherman who had fallen in frigid waters while off-duty and on his way to work at the Sheriff's Office.
With the Sheriff's Office, Deputy Curtner is a Police Field Training Officer ( FTO ), a member of the Special Response Team, and is a Rope Rescue Level Two Technician. He is a graduate of the DOCJT Police Academy and Kentucky Tactical Officer's Association Basic SWAT Operators Course and is also a Colt weapons armorer.