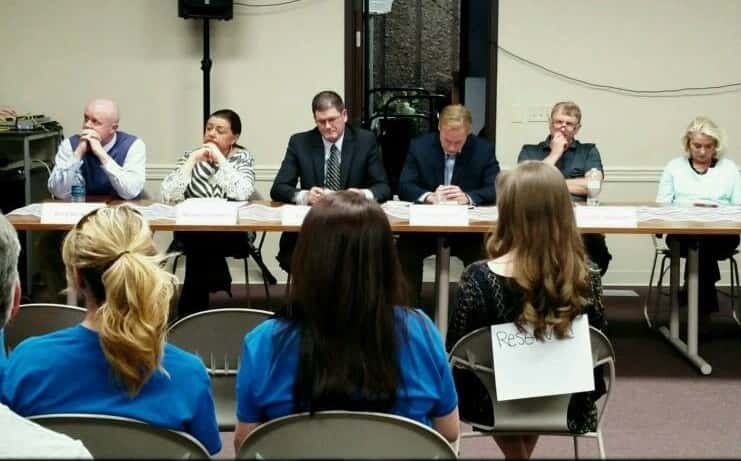 BENTON – All six of the Democratic candidates for County Judge-Executive met last night participating in the first candidate forum of the campaign season, sponsored by the Marshall County High School's AP Government class, held in the Benton Library.
The candidates, Rory Brewer, Chris Freeland, Troy English, Melonie Chambers, Jeanne Lovett and Charlie Hatchett, are all vying for votes in the upcoming May primary election on the Democratic ticket.
Republican candidate Kevin Neal does not have a primary opponent and could not make the forum event, but did send answers to posed questions which were read aloud by AP Gov students in his place.
Each candidate was asked three questions in a random rotation: What are your experiences and qualifications, what are the three things you hope to accomplish if elected and how do you avoid 'brain-drain' – referring to the term used to describe the departure of educated young professionals from a community as they seek better pay or living conditions.
Complete audio responses from each of the candidates can be heard courtesy of WCBL by clicking here and scrolling to the Marshall County Judge Executive File: http://radio.securenetsystems.net/radio_player_large.cfm?stationCallSign=WCBL-OD