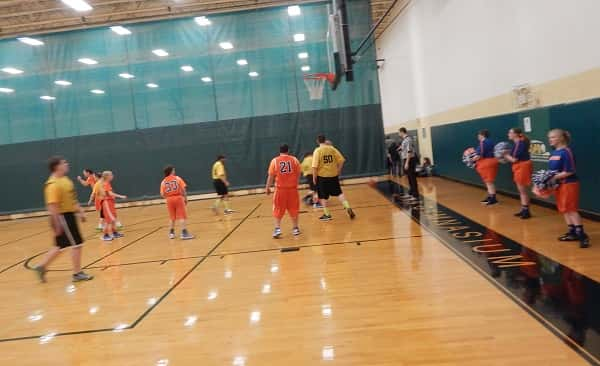 BOWLING GREEN – Marshall County's Special Olympics basketball teams competed February 14th in the First Region Basketball Tournament held in Bowling Green. In their first game Marshal 2 defended their 2014 Regional title in style cruising to a 31-11 win over the Tri-County Tigers from Henderson.
"Balanced scoring and defense was the key in the game." Coach Jonny Byrd said. Scoring totals were, Christian Andresen 10, George Navarre 9, Cheyenne Byrd, Nate Dolbee, and Evan Miller all added 4 points each. Ronnie Duvall led Tri-County with five points.
When Marshall 2 played Muhlenburg County in the Holiday Classic tournament December 13th, the game went down to the wire in overtime with the Mustangs winning 26-22. In the 1A Blue Regional Championship game Marshall 2 was matched up again with Muhlenburg.
And again, it played out to be a very exciting ballgame. At half-time the Marshals were up 21-10 again using balanced scoring and defense, but the second half showed a different Mustang team with good offense and defense of their own outscoring Marshall 18-8. With less than :30 on the clock Marshall takes a time out trailing 28-27.
Christian Andresen drives the length of the floor through the defense attempting a layup, grabs his own miss and puts it back up. The ball rolls off the rim and with the rebound, Evan Miller put it up and in giving Marshall a 29-28 lead.
Muhlenburg took their last time out and with :11 seconds drove to the corner attempting a 3-point shot. Muhlenburg grabs the rebound and could not get the shot off before time ran out. Again the Marshals showed balance with scoring from Navarre with 13 points, John Atkinson and Evan Miller had 6 each with Christian Andresen and Cheyenne Byrd adding 2 points each.
Marshall 1 also had an exciting day playing Tri-County's B team in the first round. Balanced scoring and defense again helped Marshall put away Tri-County 14-12. Edward Burkeen led with 6 points, Ben Polley and Trevin West added 4 points each.
In the B Blue Division Championship game, Marshall 1 led after one quarter 4-0 against the Bowling Green Deputies. The Deputies came back to even the score right before halftime 8-8. The score went back and forth in the second half and with seconds to go, Bowling Green held on to the ball to run the clock out and win 18-16. Both the winner and runner-up in the B Division advance to state.
Both Marshall 1 and Marshall 2 advance to the State Tournament in Louisville March 13-14. Marshall 2 is the defending State Champion of the B red division but was promoted in 2015 to the 1A Blue division. They will compete with other 1A teams from across the state. Marshall 1 will compete in the B Blue division.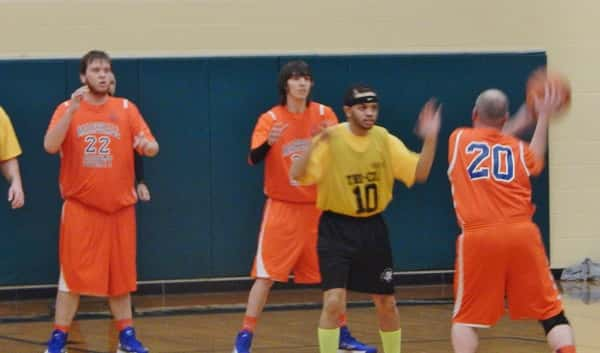 Story and photos by Jonny Byrd