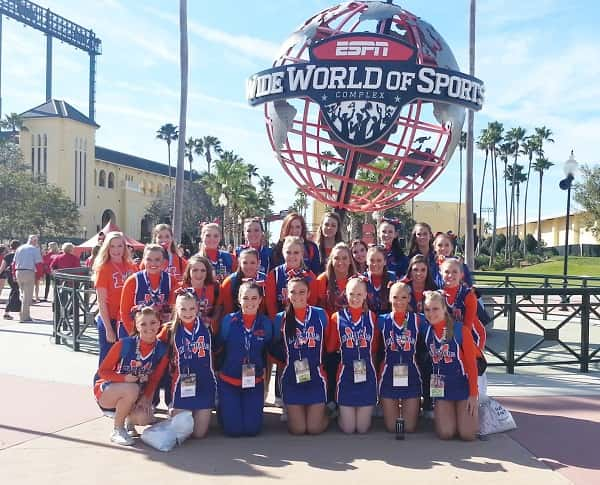 ORLANDO, Florida – Marshall County's Varsity Competition Cheer Squad competed this past weekend in the National High School Cheerleading Championships at Walt Disney World Resort in Orlando, Florida.
Competing in the Medium Division I Prelims on Saturday at the ESPN Wide World of Sports J Center, the MCHS squad was one of 29 teams to advance to the semi-finals, something that hasn't been accomplished since 2011.
"They really nailed everything in their first performance to advance to the semi-finals", Cheer Sponsor Dondra Hackney said.
The following day, the girls competed in the semi-finals, placing 16th, just missing the top 13 that advanced to finals. The squad from Greenup County, Ky., won the Medium Division I title.
According to cheer sponsors, the trip was a great experience for the girls and this was the last competition for eight senior cheerleaders that include Amy Ford, Brittany Nichols, Kara Kelley, Kelsey Owen, Samantha Ruley, Alyssa Smith, Chaney Stearns and Shelby Webb.