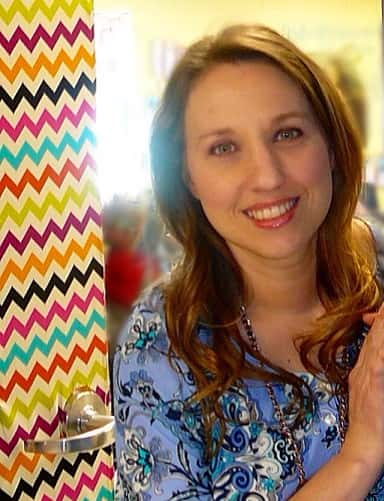 We did this project in Bible class recently. I showed the kids this picture and asked if they saw anything special about it. They looked closely but were still unsure. I encouraged them to not look at the design, but at the lines. There you'll see that each line is a letter in the name of Jesus. Once we saw it, we couldn't wait to make one of our own.
We folded the paper several times until we got it into a small, single triangle and then we wrote our name. Then we transferred our name into every triangle. One at a time. That got crazy because in every other space, our name was upside down. And let me tell you, it was nerve-wracking.
Sometimes the lines didn't line up like they were supposed to. Sometimes the lines were too curved. Sometimes we lost our place. We got aggravated and some of us wanted to call it quits. We just couldn't believe that something so beautiful could be so difficult.
When all eight triangles had our name, we stood back, looked at the paper and were amazed. Those letters we had worked so hard on had blended into each other and had become a beautiful design. Our names had become a work of art.
Life isn't much different, is it? There are times when nothing makes sense and everything seems upside down. We get frustrated and want to quit. We make mistakes and wish an eraser could take care of it. We never think we'll get it right but all the time through the struggles, joy and those times that just don't make sense, Jesus is always there even when we don't see him.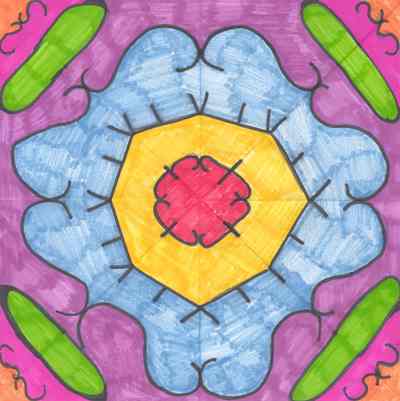 We can choose to do this life on our own or we can give our messy, broken, stressed-filled life to the Creator. Only He has the power to turn it into a masterpiece.
---
Paula Harrington is the mother of five children and resides in Calvert City. She is compiler and editor of the books, Once Upon a Bible Class, A Common Bond and A Sunday Afternoon with the Preachers' Wives. Her work has appeared in Christian Woman magazine, the Christian Chronicle newspaper and numerous other sites and websites. When she's not teaching at one of Marshall County's finest schools, she's helping her family at the Calvert Drive-in Theater (and by helping, she means eating the cheeseburgers). She can be contacted at  harringtonseven@yahoo.com