Eddie McGuire for District 1 Commissioner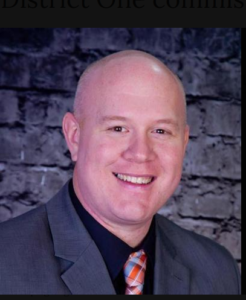 McGuire has been in law enforcement for 22 years working under Jailer Roger Ford at the Marshall County Detention Center, the McCracken County Sheriff's Department and the Marshall County Sheriff's Department. He also worked for the Murray Police Department while campaigning for sheriff in 2018.
He plans to retire from law enforcement this year. "At my age, I am too young to not serve my community. I believe God has gifted me with the tools needed to continue serving. With that being said, I have decided to become a candidate for Marshall County First District Commissioner. Running and serving in a public office is a very stressful but rewarding task," said McGuire in a Facebook post.
During his one term as sheriff, McGuire has went to bat with the fiscal court over communication equipment issues that affect the county's first responders and their ability to efficiently and effectively do their jobs.
McGuire says the problem with the radio communication equipment is infrastructure issues and towers in Drafffenville and Aurora still need to be replaced. Some equipment was replaced in 2020 but according to McGuire that fix was simply a band-aid.
He says having someone on the fiscal court with knowledge of those issues will help the county in making better fiscally responsible decisions. "I want to bring awareness to what's available before borrowing money for the next 20 years," he said.
McGuire and his wife Taleah have 12 year old twins, Jordan and Kaitlyn. He is the chairman of the Marshall Republican Committee and serves as treasurer for Impact Church in Brewers.