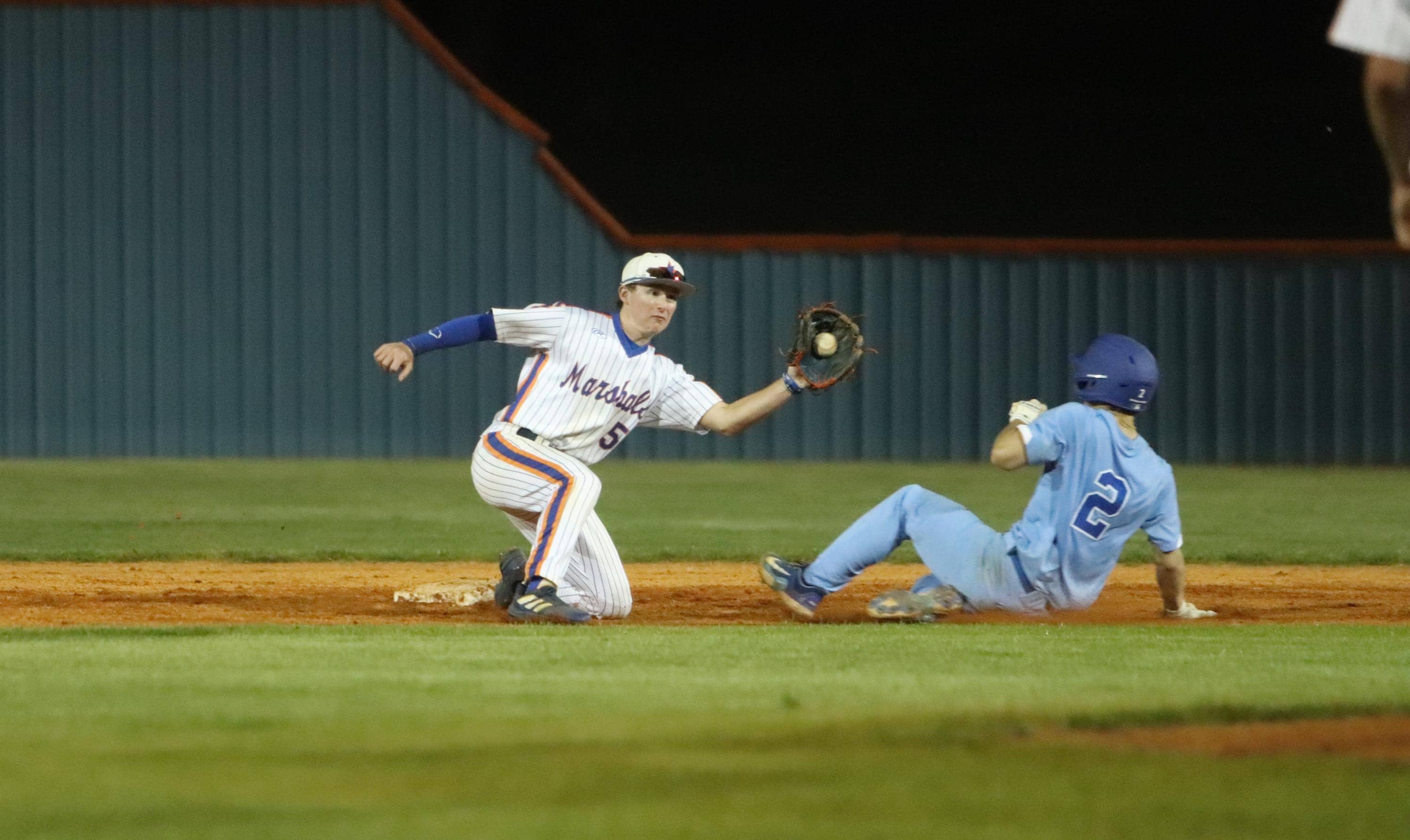 Marshall County and Paducah Tilghman played the second semi-final of the First Region Tournament on Tuesday at Preston Cope Field and at the end of five innings, it's the Blue Tornado that advance to play McCracken County in Wednesday's championship game. McCracken County beat Carlisle County 10-0 in the first semi-final of the night.
The Marshals 2023 season comes to an end with a record of 20-14.
Paducah Tilghman put four runs on the board in the first inning that began on a lead-off single by Devin Kiebler and Jaylen Seay reached on an error that allowed Kiebler to score. Two straight walks off of Marshall County pitcher Gavin Clark loaded the bases and a hit by Caleb Payne drove in their second run followed by a bases loaded walk by Burke Waggoner that brought in the third run. Stone Crowe hit a 1-run single to give the Blue Tornado a 4-0 lead.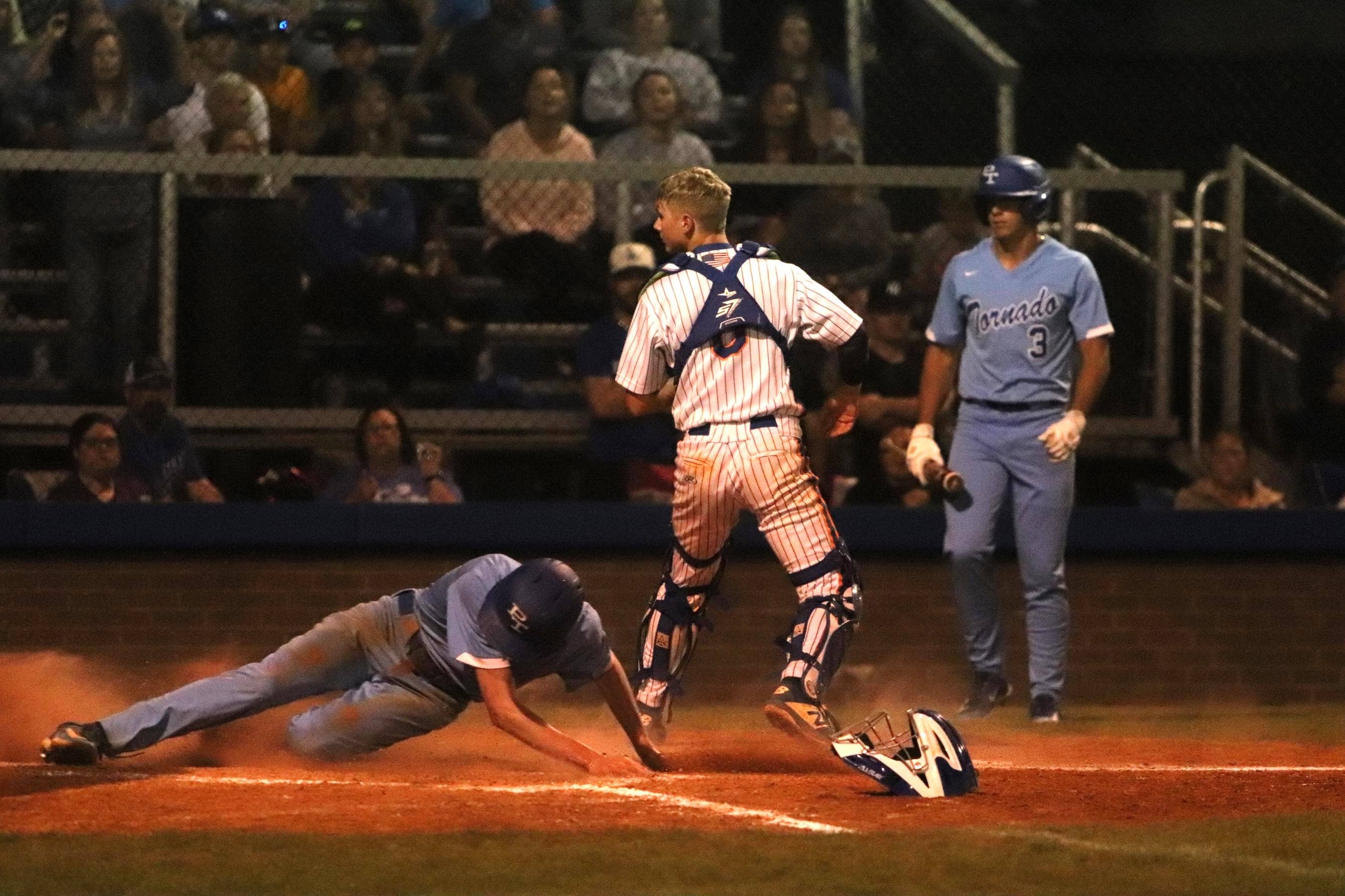 Seay on the mound for Paducah Tilghman, retired the first three up for the Marshals in the bottom of the first and again in the bottom of the second.
Paducah Tilghman's lead grew to 5-0 with a run in the top of the third, scoring on a sacrifice hit by Crowe.
The Marshals only run of the game came in the bottom of the third inning. Maddox Cope led off with a walk and scored after tagging up following a fly ball out hit by Clayton Wyatt.
After adding one run in the top of the fourth, the Blue Tornado scored five big runs on two outs in the top of the fifth to go up 11-1. Seay then retired the first three up for the Marshals to earn the no-hitter in five innings, striking out five and giving up one run.
Freshman Thomas Bagby relieved Clark, who gave up four runs in one inning on the mound. Bagby pitched the next four innings giving up two runs. Kash Chiles finished out the game for the Marshals.
Paducah     4  0  1  1  5  x  x   11  6  0
Marshall    0  0  1  0  0  x  x   1  0  3
Marshall (20-14): Wyatt (RBI)
Paducah (21-9): Kiebler 1/3, Seay (RBI), Massey (RBI), Payne 3/4 (2 RBI), Waggoner 1/3 (2 RBI), Crowe 1/2 (2 RBI)
Marshall: Clark 1.0 (4 runs), Bagby 4.0 (2 runs), Chiles
Paducah: Seay 5.0 (0 hits, 1 run)