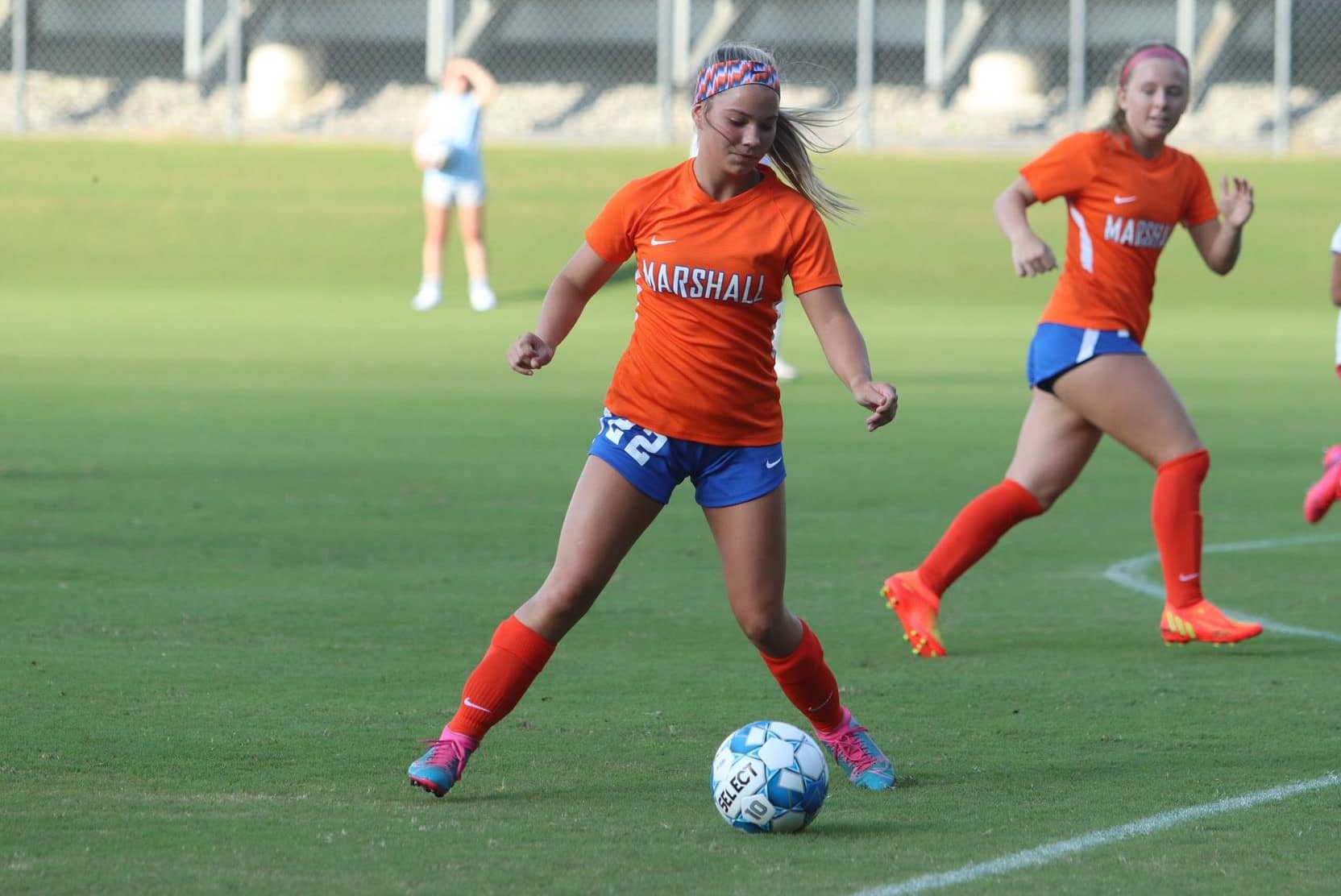 It was a very successful day for the Lady Marshals at Saturday's Daviess County Lady Panther Classic, picking up wins in both of their matches. In game one they beat Boyle County 3-1 and in the second game topped Owensboro Catholic 2-1. They improve to 3-0 after defeating Mayfield 15-0 in last week's season opener.
Against Boyle County, the Lady Rebels scored first and it was tied before halftime on a goal by Kelsey Crass with an assist from Peyton Lamb. Crass scored her second straight goal off an assist by Anna Robertson to give the Lady Marshals a 2-1 lead and Lamb scored the final goal, assisted by Crass for the 3-1 win.
In game two against Owensboro Catholic, the game was scoreless at halftime and the Lady Aces found the net first in the second half for a 1-0 lead. Robertson, with an assist from Crass, tied the game at 1-1 where it stayed until the final two minutes of the game. Robertson scored the go-ahead goal, again teaming up with Crass, for the 2-1 win.
The Lady Marshals JV team won both games on Saturday, 4-0 over Boyle County 10-0 over Owensboro Catholic.
Next up is a double header with the Marshals at home on Tuesday against Graves County.