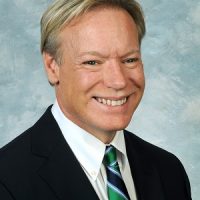 FRANKFORT (April 29, 2022) – The state office of the National Federation of Independent Business said today that House Standing Committee on Small Business and Information Technology Vice Chairman Chris Freeland achieved a 100% NFIB voting record in the 2021-22 session of the General Assembly.
"It's important to have elected leaders who understand the challenges facing Kentucky's small business and will do everything they can to enable small businesses to grow and create jobs," NFIB State Director Tom Underwood said.
During his time in the legislature, Representative Chris Freeland has earned a reputation as an outspoken advocate for Kentucky's small businesses and the role they play in creating jobs and strengthening communities.
"Small businesses were hit particularly hard by the pandemic and our state's shutdown. One of my top priorities as a legislator is combating the labor shortage," Freeland added.
Underwood said the NFIB Voting Record does not reflect every element considered by a lawmaker when voting, nor does it represent a complete profile of a leg­islator. The 2021-22 voting record includes eight key votes in both chambers on critical issues such as tax relief, unemployment reform, and COVID-19 recovery.
To learn more about NFIB in Kentucky, visitwww.NFIB.com/KY.