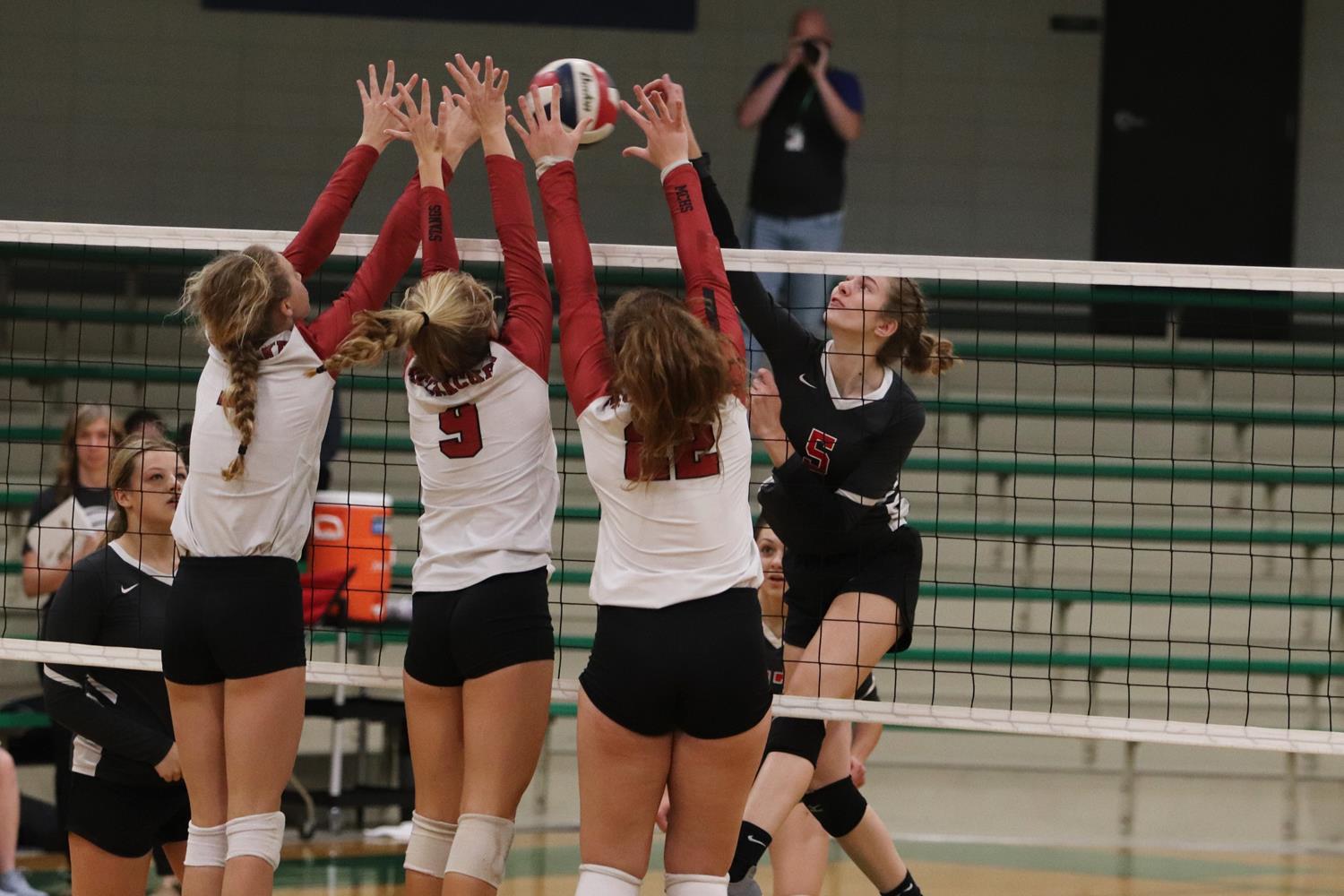 Christian Fellowship survived a five-set match against Carlisle County in Monday's opening round of the Region 1 Tournament to advance to the semi-finals against McCracken County on Wednesday.
Tuesday, they took a step toward their ninth with a 3-0 (25-7, 25-19, 25-16) win over the Lady Eagles. The Lady Mustangs have won the last eight Region 1 titles since the school's consolidation in 2013 and will meet Ballard Memorial, a 3-0 winner over Marshall County, in Thursday's title game.
McCracken handily won the first set but the Lady Eagles got to work in set two, taking the early lead and holding it until the set was all tied at 17-17. Four straight serves that resulted in points by Caroline Sivills put the Lady Mustangs up 21-17 and they went on to take set two 25-19.
Another CFS lead early in set three vanished after the Lady Mustangs tied it at 4-4. A kill from Sivills gave them a 5-4 lead and they built on that momentum to pull away and win the match with a 25-16 set three win. A final kill from Sivills – who led the team with 12 – sealed the win.
Burnett led in kills with seven with five each from Rhema Howard and Cordia Hood. Rhema Howard had 11 assists and Burnett led in digs with 10 followed by Jayden Jackson with seven.
Sivills also led the Lady Mustangs in digs with eight and aces with six. Piper Mullinax had 27 assists.
In their 3-2 (25-18, 25-22, 23-25, 18-25, 15-9) quarter-final win over the Lady Comets, CFS was led by Burnett with 15 kills, Hood with 11 and Gracie Howard had 10. Rhema Howard had 24 assists and 24 digs. Also leading in digs, Lilian Griggs and Burnett both recorded 23 each and Gracie Howard had 19. Gracie Howard led in aces with four.
CFS finishes the season 22-15 and will return the entire team for the 2022 season.

CFS vs McCracken County – Region 1 semi-final