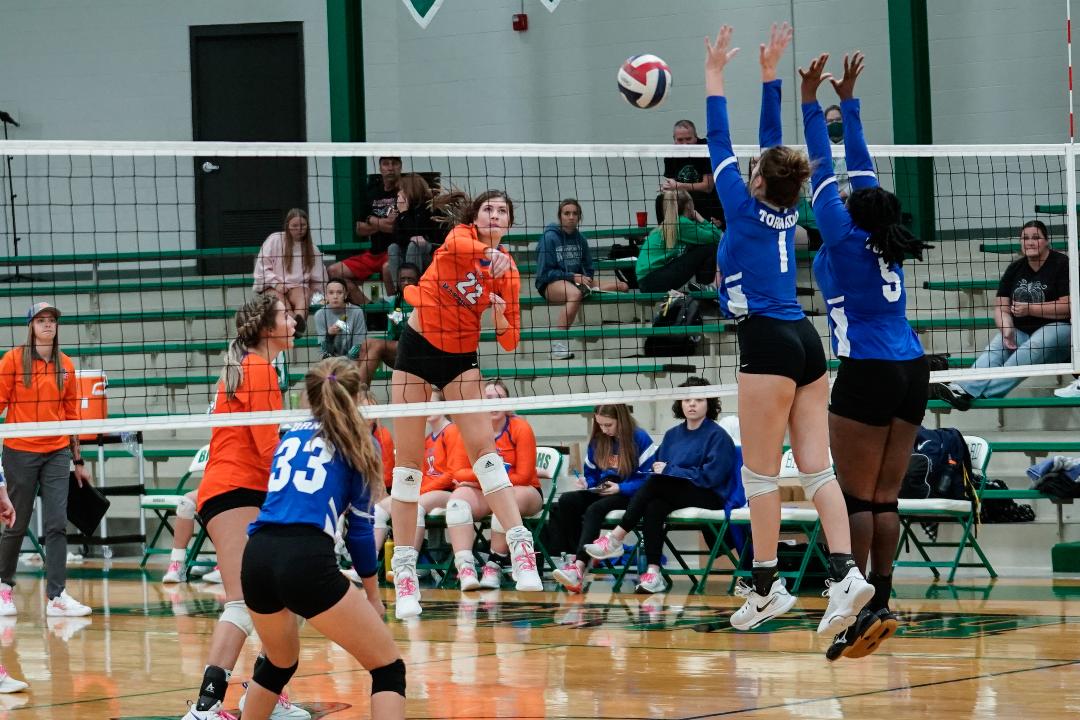 With Tuesday's three set win over Paducah Tilghman, the Lady Marshals advance to tonight's Region 1 Tournament semi-final game against Ballard Memorial. The Lady Bombers beat Hickman County 3-0 (25-15, 25-9, 25-8) to advance.
They will play the second semi-final following McCracken County and Christian Fellowship at 5:30. McCracken County beat Graves County 3-0 (25-6, 25-13, 25-17) on Monday to advance to their semi-final game against CFS, a 3-2 (25-18, 25-22, 23-25, 18-25, 15-9) winner over Carlisle County.
The Lady Marshals split their regular season games against Paducah Tilghman, the first one their second game of the season they won 3-0 but the second meeting was a 3-1 loss on Sept. 20 that was just their second of five losses this season.
Tuesday's three-set sweep came on scores of 25-23, 25-19 and 25-22 that ended the Blue Tornados successful season at 17-10 under second-year head coach Maggie Prewitt.
Marshall County (21-5) and Ballard Memorial (31-5) have met twice this season, the Lady Bombers winning the first one 3-2 (25-23, 20-25, 24-26, 25-18, 15-9) on Aug. 31 and the Lady Marshals taking the second match on Sept. 9 by the same 3-2 score (21-25, 25-22, 16-25, 27-25, 15-13).
Ballard Memorial currently ranks 5th in the state and Marshall County 10th in KHSAA RPI standings.