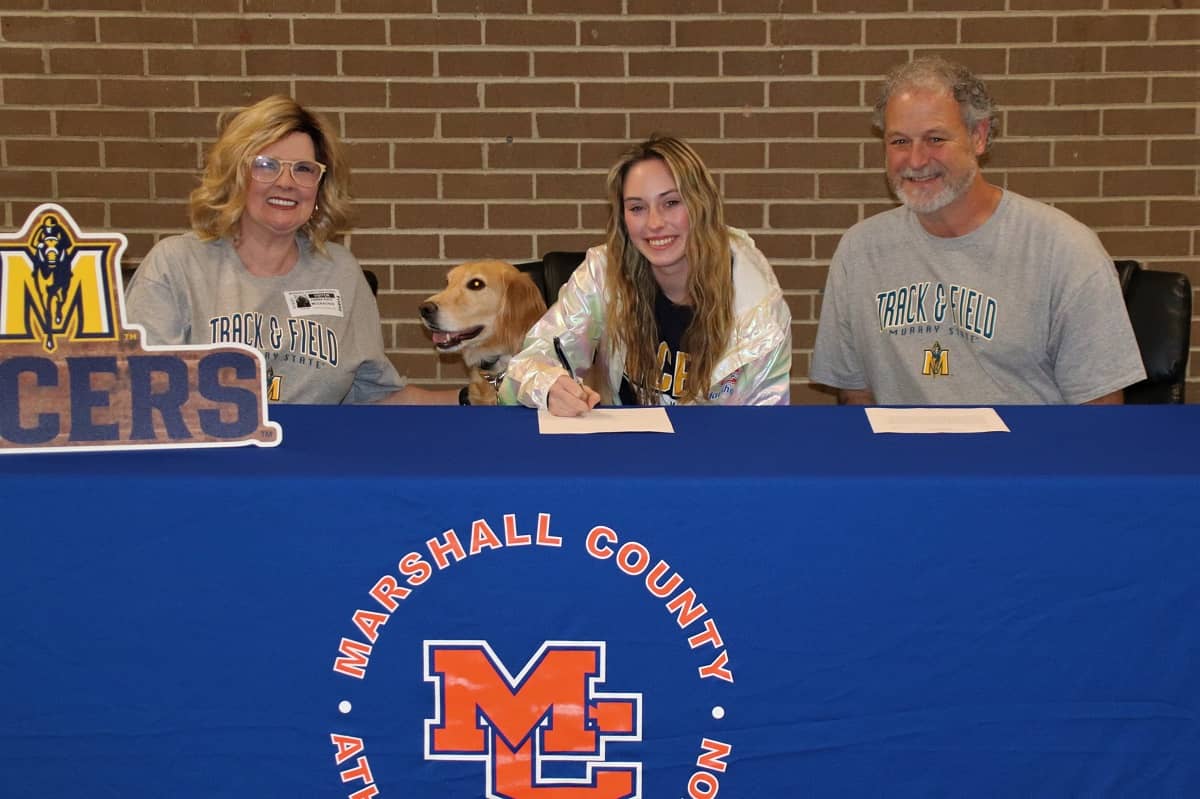 Tori McCracken, a senior member of the Marshall County High School track and field team, signed on Friday to continue her athletic career at Murray State University. A 7-year member of the Marshall County team, Tori has been an integral part of their many successes over the course of the past six seasons.
Tori is the 2-time defending KHSAA Class AAA state champion in the high jump, taking the title in 2018 with a jump of 5-02 and 2019 clearing 5-06. As a freshman, Tori broke the school record that stood for 18 years in the high jump with 5-05.5 and broke her own record again the following year at 5-06.
She is also a part of the 4 x 400m relay team that medaled at the 2019 state meet and has been a very consistent performer in the triple jump and 300m hurdles.
"Tori has been one of the best and most consistent performers that we have had over the past six years and has exhibited an extraordinary work ethic in all aspects of being a student athlete", Coach Cory Westerfield said.
Tori is also a member of the Lady Marshals volleyball team.
"It's really exciting because I've worked so hard", Tori said about continuing her track career while thanking her coach for her successes.
Tori said after attending a camp in the summer, she felt like they treated her like one of their own and took her under their wing which was a big reason for choosing MSU, plus the close proximity to home.
Tori said she hopes to finish out her high school career this spring with a few more records.
In the gallery below, joining Tori at her signing were members of her family, track coaches Cory Westerfield, Andrew Johnston and Michelle Stubblefield, volley coach Laura Kinder, the girl's track and volleyball teams and friends. (click on the photos to view larger image)