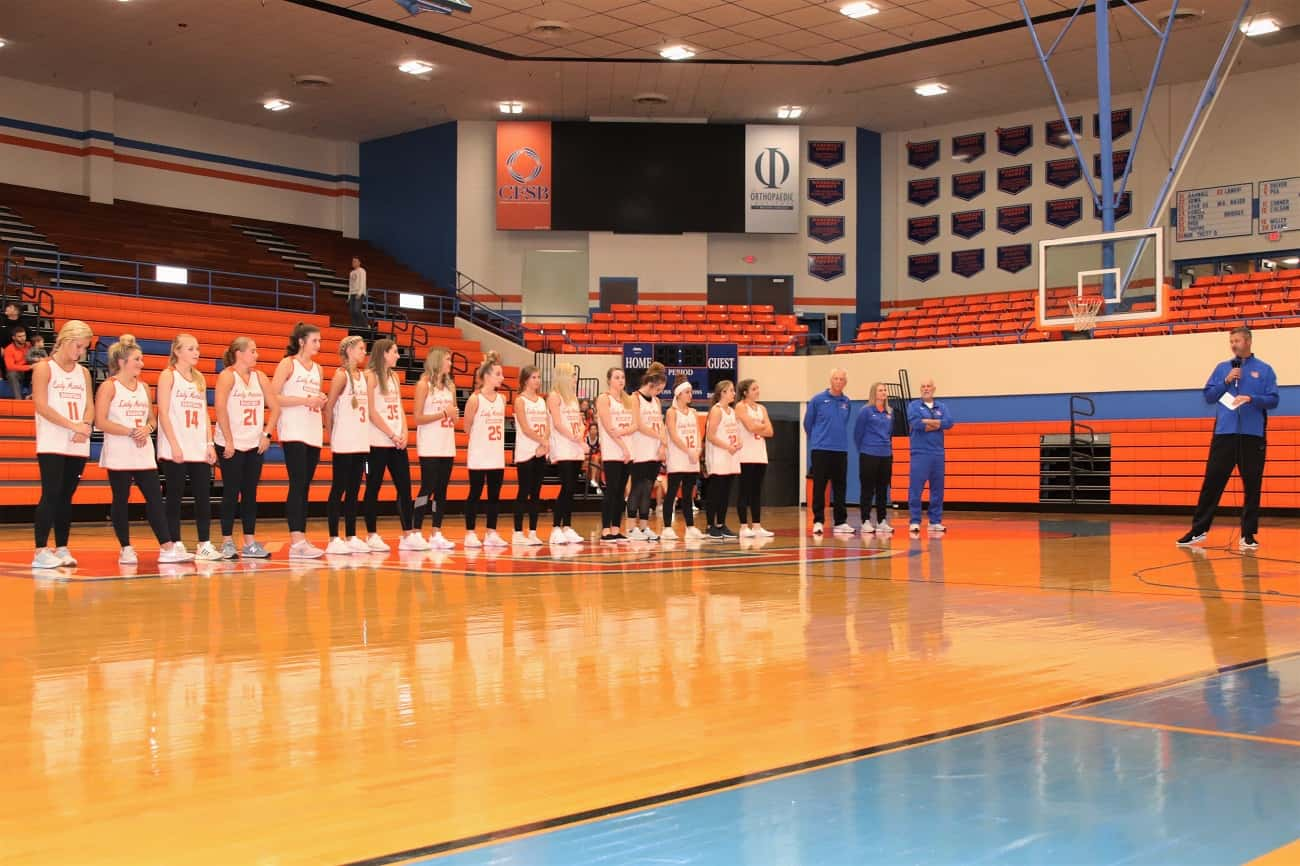 With fall sports coming to a close, it's time to come inside and enjoy the Marshall County High School winter sports season. Meet the Marshals kicked the season off with introductions Thursday evening at Reed Conder Gymnasium with teams from Archery, Bass Fishing, Swim, Cheerleaders and Lady Marshals and Marshals basketball.
The Lady Marshals play their first game on Dec. 3 at home against Goreville, Ill. The Marshals begin their season at home on Dec. 2 against Dawson Springs. The swim team season begins Nov. 16 at the Rick Cohn Invitational at Hopkinsville High School.
The bass fishing team hosted The Kentucky Lake Showdown on Oct. 19 and their first tournament of the new year will be on Feb. 22 when they host The Ice Breaker on Kentucky Lake.