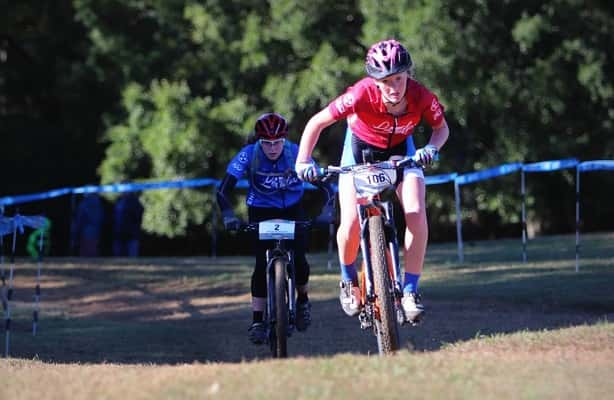 Marshall County mountain bikers took 15 podium spots at Sunday's third race of the season at Shelby Farms in Memphis and five individuals are overall series points leaders following the first three races. The Marshall County team leads in points going into the final race of the season, the State Championships on the campus of St. Andrews-Sewanee School in Sewanee, Tenn. November 11th.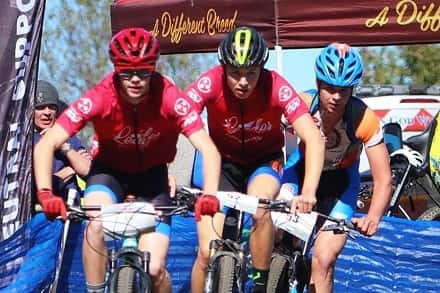 Stepping onto the podium in the Varsity races, Jaxon Story first and  Kaleb Cosby third in the boy's race and Alyssa McClain second in girls. In the JV races, Presleigh Jenning first in girls and Kaden Jameson third in boys. Freshman girls podiums went to Olivia Myhand first and Natalie Norwood second.
Podiums in middle school races, Claire Austin first and Allie Burkeen third in the girl's 8th grade race and Evie Powell placed first in the 6th grade race. In the boy's races, Chase Binkley first, Jace Story second and Rex Wadkins fourth in the 8th grade race and Memphis Ford first and Korbyn Scheidler fifth in the 7th grade race.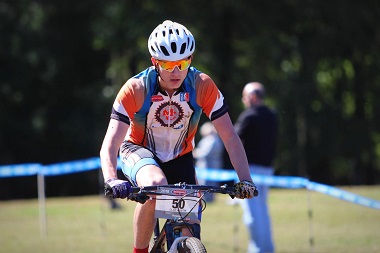 Overall series points leaders for Marshall County are Jaxon Story (Varsity), Presleigh Jennings (JV), Natalie Norwood (Freshman), Claire Austin (8th Grade) and Chase Binkley (8th Grade).
Following Marshall County in team standings, Smoky Mountain Bears Knoxville is in second and Harpeth Youth Cycling Composite third going into the State Championships. Paducah-McCracken Composite team is in seventh place.
Complete Marshall County results from Race #3
| | | | | | |
| --- | --- | --- | --- | --- | --- |
| HIGH SCHOOL | | | MIDDLE SCHOOL | | |
| DIVISION | PLACE | RIDER | DIVISION | PLACE | RIDER |
| Varsity | 2nd | Alyssa McClain | 8th boys | 1st | Chase Binkley |
| Varsity | 1st | Jaxon Story | | 2nd | Jace Story |
| | 3rd | Kaleb Cosby | | 4th | Rex Wadkins |
| | 5th | Clay Austin | 8th girls | 1st | Claire Austin |
| JV girls | 1st | Presleigh Jennings | | 3rd | Allie Burkeen |
| | 6th | Grace Boatright | 7th boys | 1st | Memphis Ford |
| JV boys | 3rd | Kaden Jameson | | 5th | Korbyn Scheidler |
| | 10th | Dusty Bass | | 6th | Ty Elrod |
| | 23rd | Joseph Roberts | 7th girls | 4th | Aniston Barnes |
| | DNF | Kyle McClain | 6th girls | 1st | Evie Powell |
| Freshman girls | 1st | Olivia Myhand | | | |
| | 2nd | Natalie Norwood | | | |
| Freshman boys | 9th | Trae Harbison | | | |
| | 21st | Marshall Gregory | | | |