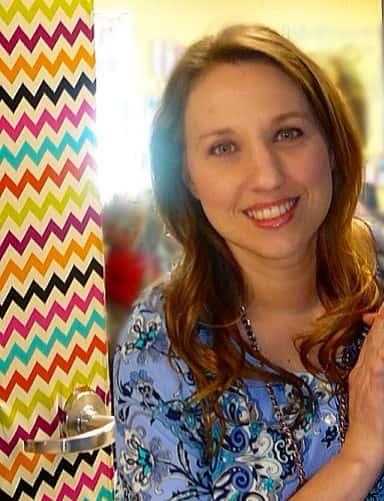 Sunday morning on my way to church, I received a message that a friend and co-worker in the Kingdom had been approached by armed gunmen. They shot and killed her and then kidnapped a young child with her. This happened over 1,100 miles from our county but I think you'll want to hear this story.
I'm going to be honest, I wasn't prepared for the poverty and chaos of Haiti. It was overwhelming and I had no filter to channel it through so I laid in bed the entire first night I was there fighting off a panic attack by doing the only thing I could, praying. How was I ever going to be able to teach about Jesus? How would I be able to stay as long as I was planning so disconnected from my family and the comforts of my spoiled, entitled American lifestyle? I had traveled out of the country before but I had never been to a place like this.
I was in shock but with morning light came a flurry of activity and, luckily, I was too busy to think about anything other than getting my lessons ready and traveling to remote villages to teach. The evening of that first full day found me around a table with twenty plus beautiful kids and my new hero, Roberta Edwards.
She had spent the day translating my lessons as I spoke to precious souls on everything from creation to parenting to Jesus to successfully blending families. She was so good that there were several times that she knew what I was going to say long before I said it.  But here I was sitting at a home on the outskirts of Port au Prince for a devotional and the first song we sang was "Do Not Fear".
Hillsong has a beautiful version but it couldn't touch the one led and sang that night by those kids. I knew God had heard my prayer the night before. I knew he was faithful and this was going to be a powerful trip watching Him in action. I didn't need to sing that song or have it sung to me by angelic voices but it was certainly nice.
The song is taken from Isaiah 43:1-3. There we're reminded what to do when we're faced with grief, evil or anything that shakes our faith. Do not fear.
Do not fear, for I have redeemed
you; 
I have summoned you by name;
you are mine.
When you pass through the waters,
I will be with you;
and when you pass through the rivers,
they will not sweep over you.
When you walk through the fire,
you will not be burned;
the flames will not set you ablaze.
For I am the
Lord
your God,
the Holy One
of Israel, your Savior.
I was holding on for dear life a few days into the trip as Roberta fearlessly navigated the busy streets of Port au Prince when she shared a story about one of her kids. Each day at her home, surrounded by high walls and razor-wire, upwards of 200 children would make their way to safety, food and a daily Bible story. One week, several of the local children told her about a monster with no eyes, no skin and who would make noises while he tried to get them as they passed by on their way to her house. While I would have been terrified, she went in search of this monster wanting to know the truth and hoping she could help.
What she found was a small body lying on a rock. Scabs covered his eyes and Roberta said his skin resembled ground beef. Due to his skin condition, slow movements were accompanied by loud moans. He was only 4 years old. Sick and helpless, the child had been abandoned by his family. Roberta didn't hesitate. She got busy doing what she did best, caring. She used her contacts in Haiti and the states to get the boy medical help. That child who others called a monster was soon healthy and happy. And soon called his savior, Mother.
If you've ever wondered what Jesus looks like. That's it. He sought us out, called us his own and healed us. That's the real picture of Jesus. Our Savior entered our darkness and offered hope. That's what Roberta was doing in Haiti. That's what Christians are doing all the world. That's what you can do, too. And that's why you needed to hear this story.
I don't know why her life was cut short. I don't know why she was gunned down so tragically. The only explanation I can give is that evil was well aware of Roberta Edwards. She was a force of light in a dark and dangerous place. Evil wanted her gone.
In our grief, let us refuse to fear but instead remember that God is still in control and will do great things in Haiti and this world despite evil's cowardly schemes. Despite how we ache. Despite our fear of the future. Despite our lack of understanding.
When we think about this senseless act of violence, let's celebrate Roberta's love for the least of these.
She could have returned to the comforts of this country (her home) at any time but she loved too much to leave the orphans in her care.
She could have left after the devastating earthquake that took one of her own children but she loved too much to leave the people of Haiti.
She could have chosen a different path in life but she loved her Savior too much to leave a mission much greater than herself.
Roberta didn't go to Haiti to change the world but she did change the world. For the children she helped. For the women she taught her exemplary business skills to. For the souls she led to Christ. For all those who knew and loved her.
I look forward to seeing her again someday and I'm forever grateful for her work, her friendship and her great love.
You don't have to leave the country, state or county line to change someone's world. Find someone who needs your help and get involved. And do not fear.
May we all learn to live and love as well as Roberta did.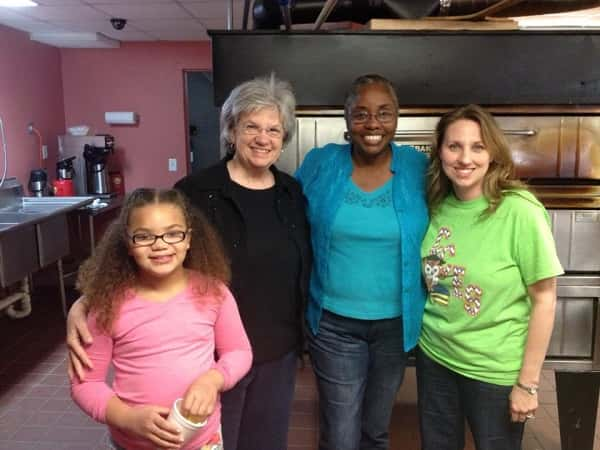 ---
Paula Harrington is the mother of five children and resides in Calvert City. She is compiler and editor of the books, Once Upon a Bible Class, A Common Bond and A Sunday Afternoon with the Preachers' Wives. Her work has appeared in Christian Woman magazine, the Christian Chronicle newspaper and numerous other sites and websites. When she's not teaching at one of Marshall County's finest schools, she's helping her family at the Calvert Drive-in Theater (and by helping, she means eating the cheeseburgers). She can be contacted at  harringtonseven@yahoo.com