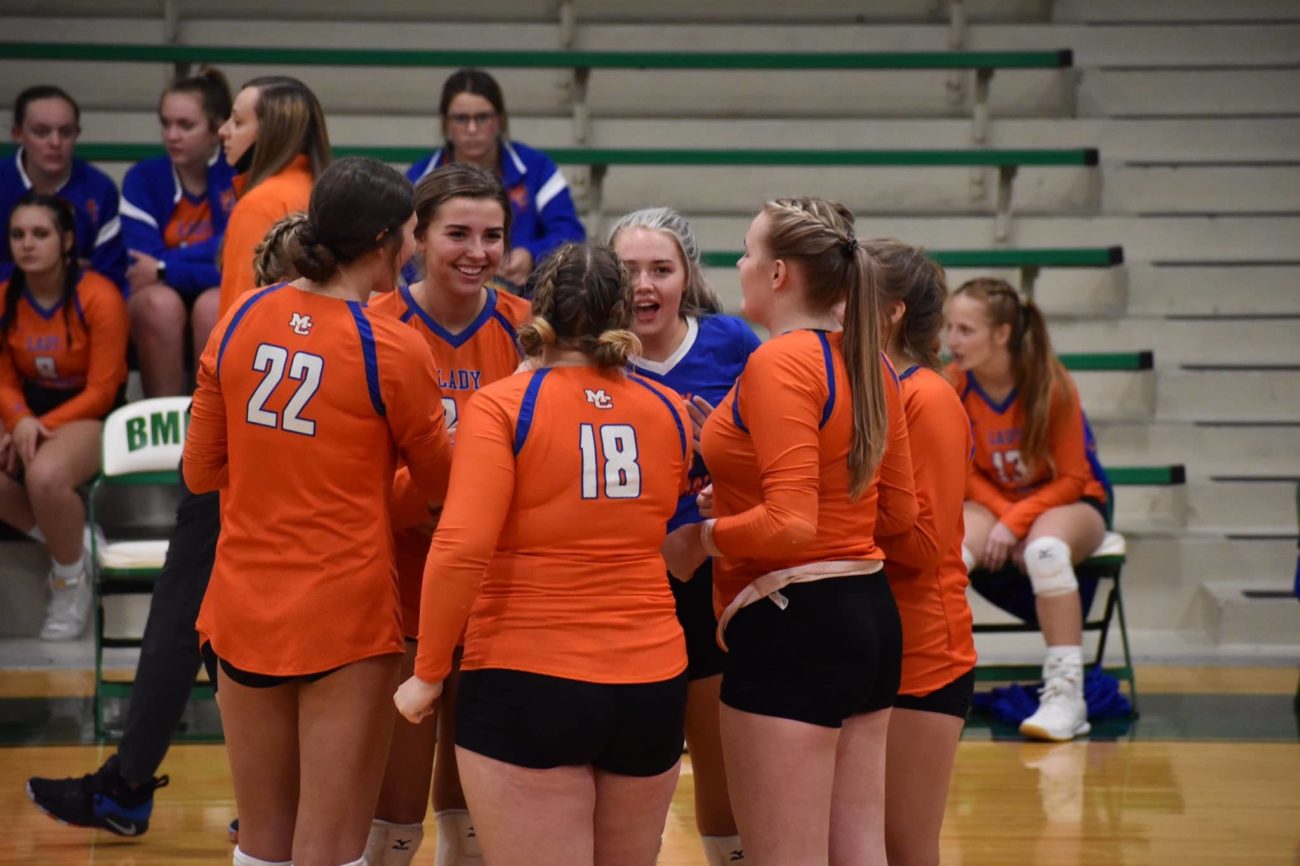 At 10-2, the Lady Marshals are on a 4-game win streak after district wins over Calloway County and Murray that were followed up with a big 3-2 win over Ballard Memorial and their second district win over Calloway County 3-0 on Tuesday.
After falling 3-2 to the Lady Bombers on August 31, their first loss of the season, the Lady Marshals returned the favor last Thursday to split the series. Trailing 1-0 after a first set 25-21 loss, they won set two 25-22 but found themselves down 2-1 after losing the third set 25-16. They won the fourth set 27-25 and the fifth and tie-breaker set 15-13 for the win.
Halle Langhi led with 24 kills, Sarah Bremmerkamp had 14 and Alyssa McClain with eight. Annie Beard led in assists with 42. Ashley Bremmerkamp had 34 digs, Maddie Irvan 21, Sarah Bremmerkamp 19 and Langhi 10.
The loss was the second of the season for the Lady Bombers. Two days later on Sept. 11, they won five games over CCA, CFS, Mayfield, Hickman County and Murray to win the First Region All "A" Classic title.
After a 27-25 first set win over Calloway County on Tuesday, the Lady Marshals settled in to win the next two sets 25-10 and 25-11 in their three set win. Langhi led in kills with 14, Sarah Bremmerkamp had five and McClain, Neely Northcott, Hannah Smith and Maddie Irvan all had four each. In assists, Annie Beard had 17 and Laney Evans seven. Ashley Bremmerkamp had 13 digs, Irvan eight and Evans with seven. Irvan and Beard served up six aces each.
They will face 8-time First Region champion McCracken County (11-4) in Paducah on Thursday.