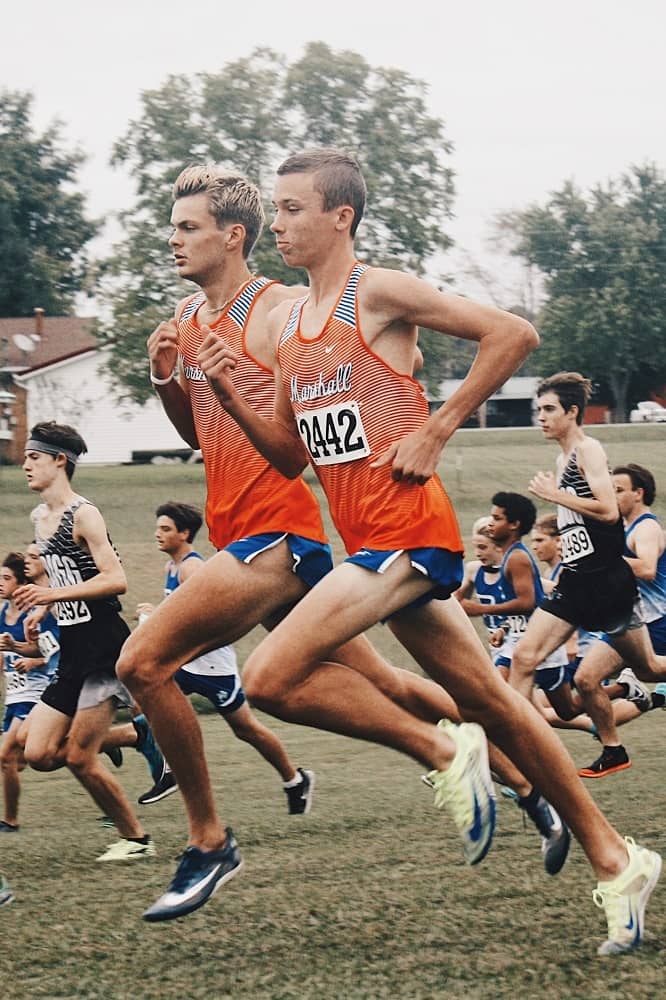 Marshall County junior Cade Flatt took the 29th spot at the KHSAA Class 3A State Cross Country meet to lead the way for the Marshals. Flatt finished the 5000 meter course at Bourbon County Park in Paris, Ky. in 17:16.38 among 282 starters. Just 15 seconds back of Flatt, sophomore Ethan McCarty placed 41st in 17:31.97.
Madisonville-North Hopkins senior Jackson Watts won the individual state title in 15:41.83 to cap off his great cross country career. St. Xavier placed three runners in the top 20 to take the team title. Conner was second and Trinity (Louisville) third. The Marshals finished 24th in team standings.
Behind Flatt and McCarty, the rest of the Marshall County finishers were Samuel Lanham 18:46.53 (164), Ilya O'Bryan 19:50.98 (237), Sawyer Collins 19:55.50 (244), Jett Sealock 20:34.20 (264) and Walker Jones 20:46.66 (269).
Audra Fite crossed the finish line in 22:42.63 to finish 143rd for the top finish for the Lady Marshals. Following Fite was Katelyn Ringstaff 23:52.60 (195), Ruthie Clark 25:45.67 (244), Leah Vincek 25:53.89 (246) and Elizabeth Barrett 27:23.50 (259).
The individual winner in the girl's Class3A race was sophomore Ciara O'Shea from Madison Central with a time of 18:15.37. Oldham County won the team state title, second place went to Assumption and Ryle placed third.