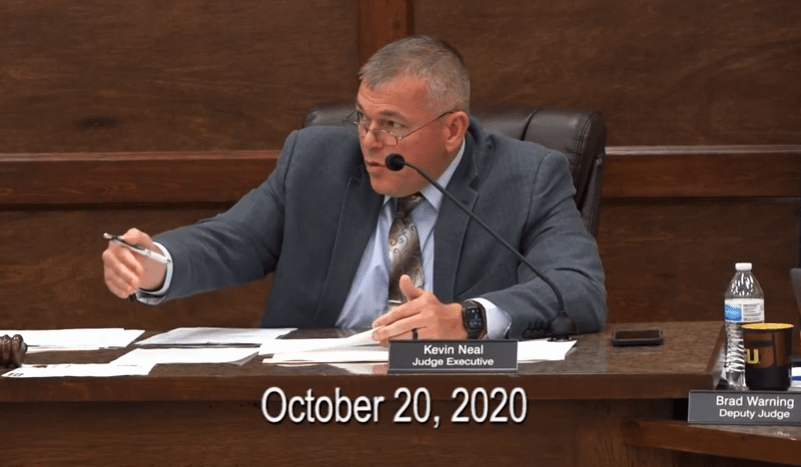 Marshall County Fiscal Court met in regular session, Tuesday, Oct. 20.
Among items discussed at the meeting:
Christy Ramage and Susan Jackson with West Kentucky Education Cooperative. They currently operate out of the old Benton Middle School Gym but are looking for another space. The court approved a lease agreement for them to use the old Lions Club building formerly used by Marcella's Kitchen and is owned by the county.
NACO (National Association of Counties) nomination of Chris Freeman, E911 Director, to the Justice & Public Safety Policy & Steering Committee.
The second reading of Ordinance #2020-07 Speed Limit Rudolph Road to set the speed limit at 35 mph which was approved.
A service proposal for sewer expansion by Rivercrest Engineering.
A discussion about KWIEC (Kentucky Wireless Interoperability Executive Committee) and the procedure for purchasing of radios for the Sheriff's Office. The recommendation is to submit plans to the state for review and recommendation before approving invoices.
View the full Fiscal Court meeting below or on the Marshall County Daily YouTube channel.