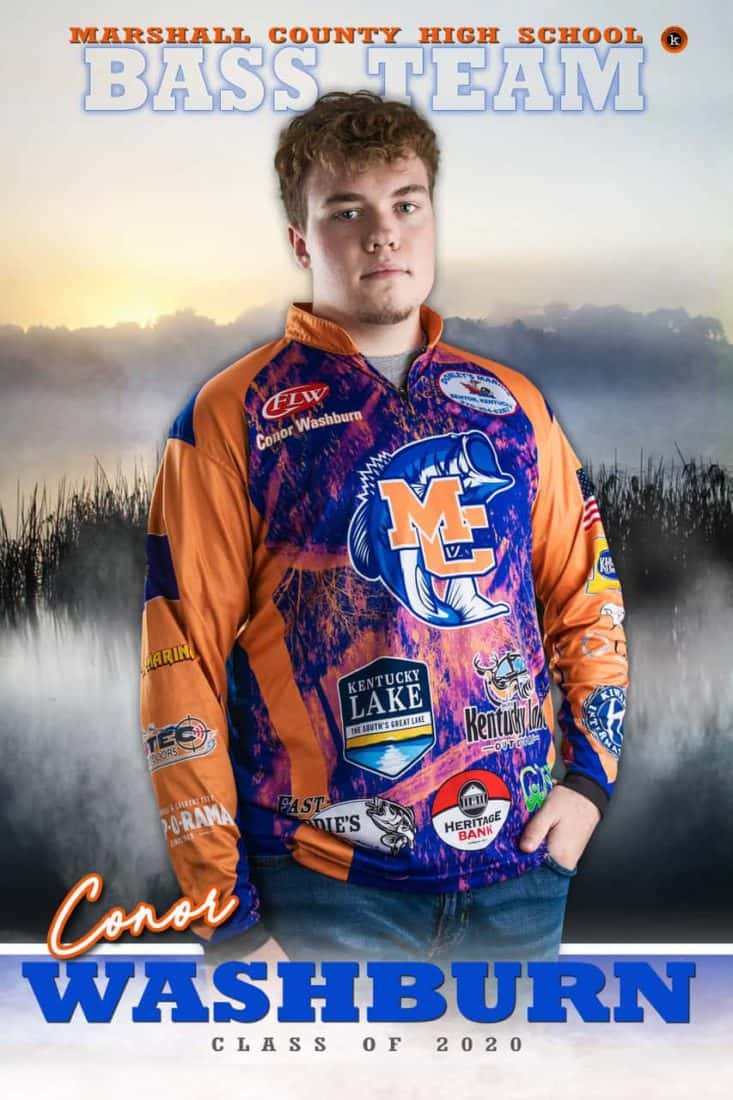 Conor is a four-year member of the Marshall County High School football team and fishing team. As a member of the fishing team, he has qualified for KHSAA regionals as a freshman, sophomore and junior.
He and his fishing partner, Riley Harris, advanced to the KHSAA state championship as freshmen where they led the Marshals with a 21st-place finish.
Conor attended the Commonwealth Honors Academy last summer at Murray State University and throughout this school year as part of the Thoroughbred Academy. He will continue his education at Murray State University in the fall as a political science/preprofessional legal studies major.