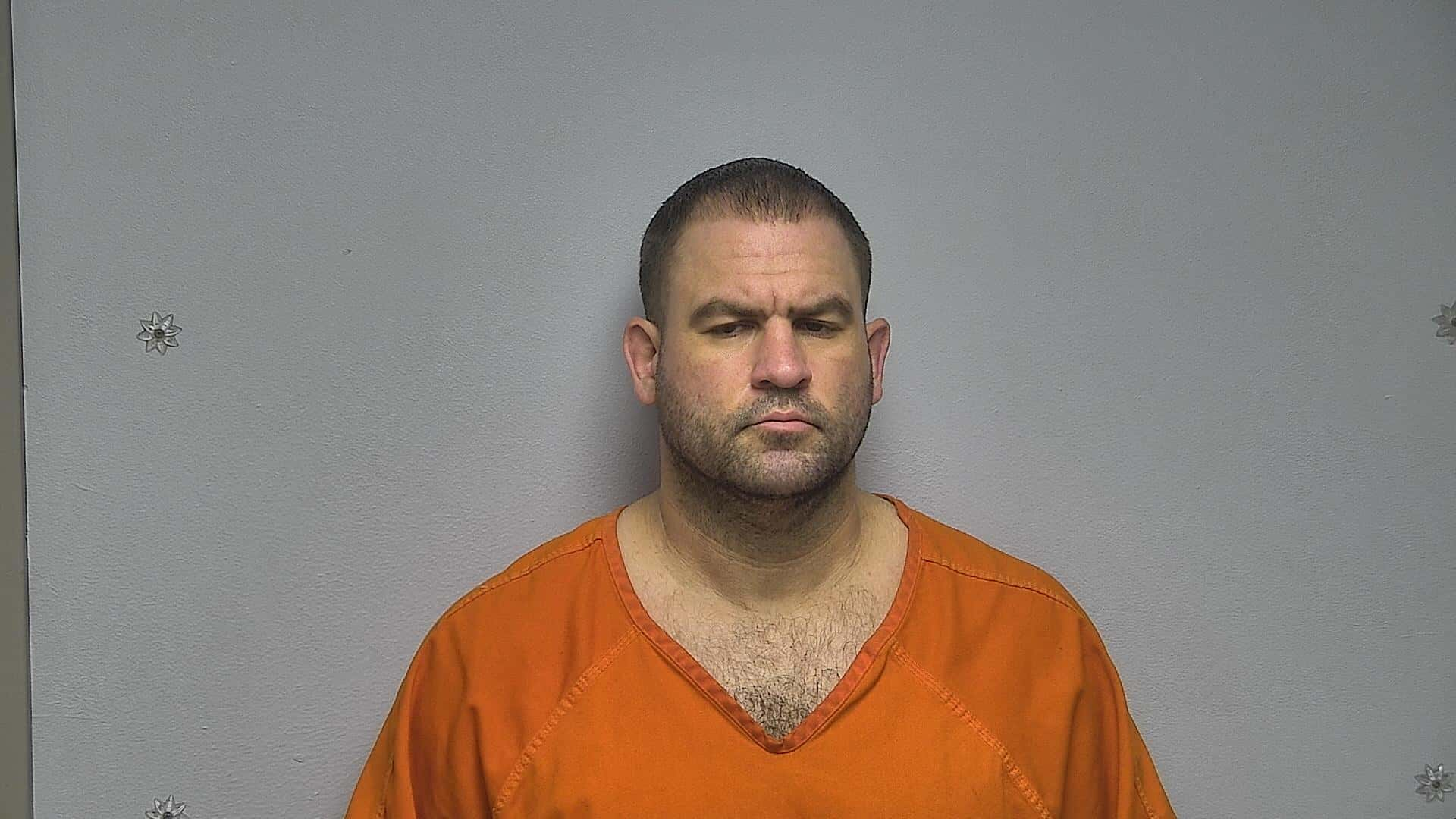 On February 27, 2020 McCracken County Sheriff's Office began investigating a burglary of a barn located on Old Hinkleville Road in the West Paducah area. Multiple items were stolen including trailers and 4 wheelers. Evidence at the scene and on the roadway led to video surveillance being located that showed an older white Ford truck being involved in the burglary.
On March 10th, Marshall County Sheriff's Office Detectives while investigating a separate burglary, obtained information about the burglary on Old Hinkleville Road. Marshall County Detectives while speaking with 24 year old Kenneth Fornof of Boaz, KY obtained information that Fornof along with 39 year old William Patrick Sells, a McCracken County resident, had broken into a barn stealing four wheelers and a trailer. Kenneth Fornof was lodged in the Graves County Jail.
Additional witnesses were interviewed that confirmed that Sells and Fornof had been in possession of an older white Ford truck. The truck in question was located at a business in Marshall County. Wheels and tires that had been reported as stolen were located on the truck. The truck was subsequently seized as stolen property was mounted to it.
Marshall and McCracken County Detectives, working together, began attempting to locate William Sells. The search efforts led detectives to a residence in the 7700 block of Lovelaceville Road in McCracken County. There, detectives located one of the trailers that had been stolen from the Old Hinkleville Road burglary and Marshall County detectives located property from a burglary they were investigating. It was also learned the shortly before arriving, William Sells had fled on foot across the field after learning authorities were searching for him.
On March 20, 2020 William Sells was located hiding in a closet at the same residence he had fled from a few days earlier. Sells was taken into custody without further incident and lodged in the McCracken County Jail.
Without Marshall County Detectives vigorously investigating criminal acts in their county, the information that led to the solving and recovery of stolen property in McCracken County would not have happened. This investigation illustrates how the criminal element doesn't know county lines and as such, authorities also can't be held to county lines while conducting investigations.
Charges:
William Sells- Burglary 3rd Degree, TBUT O/$10,000, and felony warrants from Marshall County.
Kenneth Fornof- Burglary 3rd Degree, TBUT O/$10,000 (Fornof is lodged in Graves County Jail)