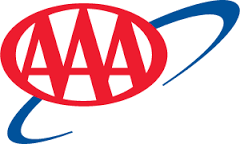 Gas prices in West Central Kentucky are four cents lower this week at $2.325, according to AAA East Central's Gas Price Report.
The Great Lakes and Central States are seeing typical regional gas price volatility. Four states land on the top 10 list for largest weekly changes, all with pump price jumps: Michigan (+7 cents), Minnesota (+4 cents), Ohio (+4 cents) and Indiana (+3 cents). While not on the top 10 least expensive list, Kentucky ($2.38) and West Virginia ($2.57) had the largest pump price decreases on the week in the region, with three-cent drops.
Energy Information Administration (EIA) data show regional gasoline stocks have steadily increased for six straight weeks. Total stocks sit at 55 million barrels, the highest level for the region since March 2019. With inventory at a healthy level amid a typical low-demand season, gas prices are poised to mostly decrease.
Motorists in the region are paying 31 to 55 cents more to fill-up compared to this time last year. Illinois (+56 cents) and Ohio (+55 cents) carry the largest year-over-year difference in the country and region.
This week's average prices: Western Central KY Average                          $2.325
Average price during the week of January 6, 2020                                       $2.366
Average price during the week of January 14, 2019                                     $1.984
Average prices of unleaded self-serve gasoline in various areas: 
$2.332        Bowling Green
$2.260        Elizabethtown
$2.521        Louisville
$2.237        Owensboro
$2.276        Paducah
On the National Front
Despite crude oil price fluctuation and growing geopolitical concerns in the last week, the national gas price average has held steady at $2.58 since the beginning of the year. Today's national average is two cents more than last month and 34-cents more expensive than the beginning of 2019. Growing levels of domestic gasoline stocks alongside decreasing demand are two factors helping to minimize gas price fluctuations.
The EIA measures U.S. demand at 8.1 million b/d, which is the lowest reading for the first week of the year since January 2016. At 251.6 million barrels – the highest start of the year on record – gasoline stocks have only measured this high two other times in EIA history.
At the close of Friday's formal trading session on the NYMEX, West Texas Intermediate dropped by 52 cents to settle at $59.04. Crude prices decreased last week after rising sharply following increased tension between the U.S. and Iran. With the U.S. announcing economic sanctions instead of additional military strikes against Iran, prices fell as tension began to ease. If tension continues to cool in the region this week, crude prices could decrease further.
Motorists can find current gas prices nationwide, statewide, and countywide at GasPrices.AAA.com.
AAA East Central is a not-for-profit association with 78 local offices in Kentucky, New York, Ohio, Pennsylvania and West Virginia serving 2.7 million members.  News releases are available at news.eastcentral.aaa.com.  Follow us on Twitter and Facebook.