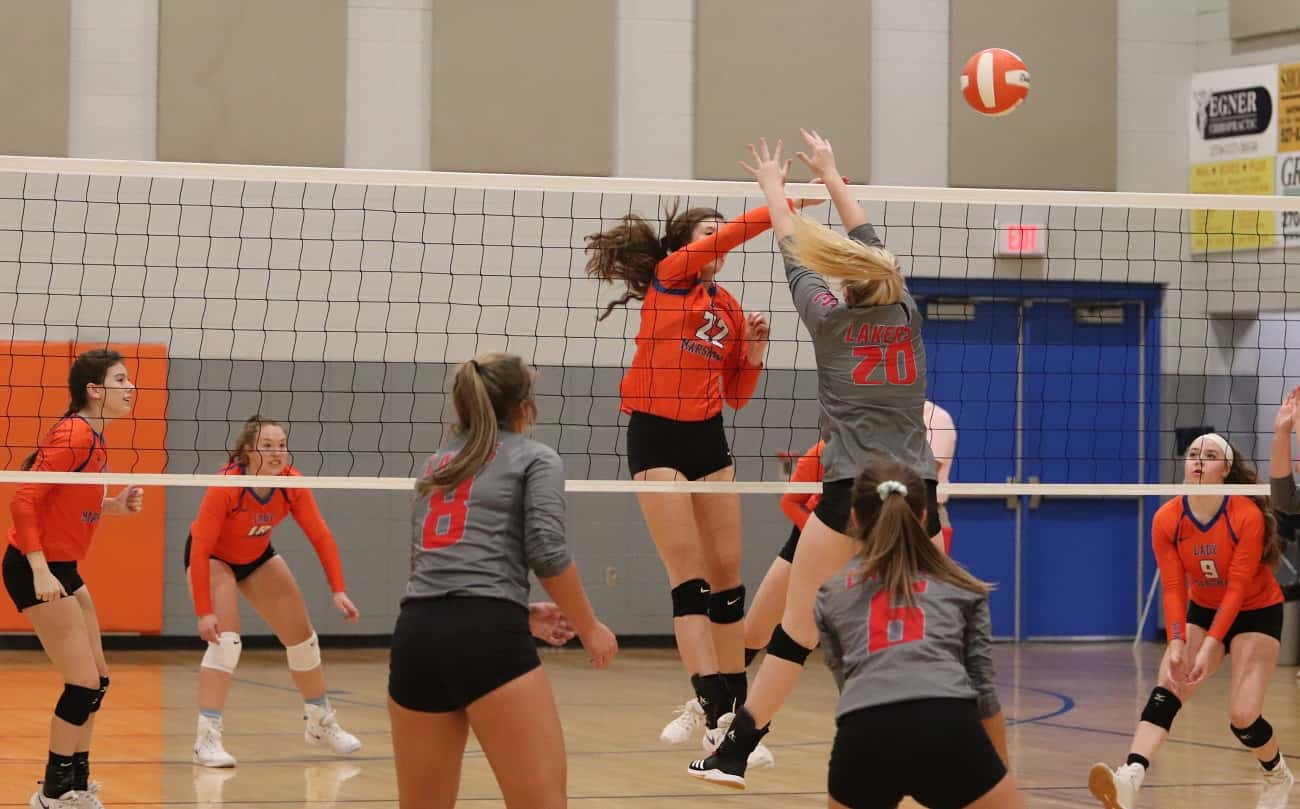 After a disappointing loss to Christian Fellowship, the Lady Marshals bounced back nicely with a 3-2 win over Graves County last Thursday. Head Coach Laura Kinder said she was proud of the team and the grit they showed in the hard-fought win. The JV squad beat Graves County 2-0.
Following the win over Graves County, the Lady Marshals traveled to Lexington to play in the Thoroughbred Smash at Lafayette High School on Friday and Saturday. They finished 2-3 over the two days, wins coming over Grayson County 2-0 and South Laurel 2-0. The three losses were from Meade County 2-1, Newport Central Catholic 2-1 and Atherton 2-0.
The Lady Marshals put two more games in the win column this week to improve to 12-11. Tuesday at Mayfield they won in three straight sets and followed that up on Thursday at home with another three set win over Calloway County. The JV team won both of their matches over Mayfield and Calloway County 2-0.
The varsity team will play three games this weekend in the Quad State Tournament at the Plex in Paducah. Friday against Piggott, AR at 7:00 pm and an 8:00 pm game against Memphis White Station, TN. Saturday's game against Paducah Tilghman is at 8:00 am.
Sept. 26 vs Graves County, won 3-2 (22-25, 25-22, 23-25, 25-22, 15-5)
Kills: Hicks 16, Langhi 13, McClain 5, Bremmerkamp 5, Bradley 4
Blocks: Langhi 5, McCracken 2
Assists: Bradley 25, Gresham 18
Digs: Hicks 17, Elkins 9, Pritchett 7, Bremmerkamp 7, Bradley 6
Aces: Langhi 7, Bradley 6, McClain 2, Gresham 2
Sept. 27-28 Thoroughbred Smash
Lost 2-1  vs Meade County (25-20, 17-25, 15-12)
Won 2-0  vs Grayson County (26-23, 25-23)
Lost 2-1  vs Newport Central Catholic (24-26, 25-14, 15-8)
Lost 2-0  vs Atherton (25-14, 25-16)
Won 2-0  vs South Laurel (25-19, 25-20)
Oct. 1 vs Mayfield, won 3-0 (25-15, 25-22, 25-11)
Kills: Hicks 6, Bradley 4, Bremmerkamp 4, Langhi 3, McClain 2
Blocks: Langhi 1, McClain 1
Assists: Bradley 8, Gresham 8
Digs: Hicks 7, Elkins 7
Aces: Langhi 7, Gresham 5, Bradley 3, McClain 2
Oct. 3 vs Calloway County, won 3-0 (25-19, 25-17, 25-14)
Kills: Hicks 9, Langhi 6, Bremmerkamp 2, McCracken 2, Bradley 1
Blocks: Langhi 5, McClain 2
Assists: Bradley 14, Gresham 8, McCracken 2
Digs: Elkins 23, Bradley 10, Pritchett 17, Bremmerkamp 8, McCracken 8
Aces: McClain 5