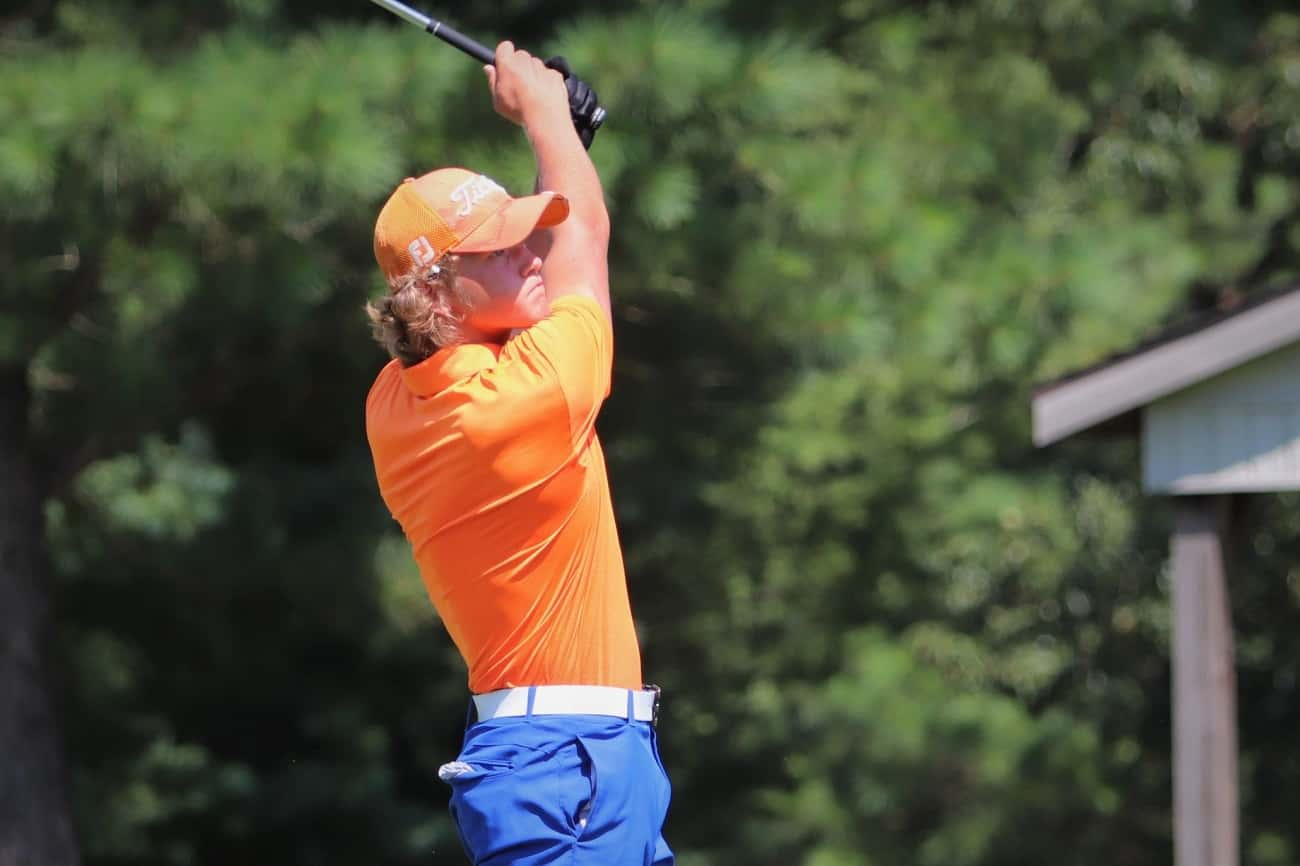 Jay Nimmo and Camdyn McLeod both shot 3-over par 75's to lead the Marshals Saturday in at the Bowling Green Invitational and a tie for 19th place in individual standings. The Marshals team score of 313 placed them sixth in a field of 20 teams, many among some of the top teams in the state.
St. Xavier was the team winner with a score 279 (9-under par) followed by Trinity at 288 and Taylor County with 291. Individual medalist was Drew Doyle of St. Xavier, determined by a playoff with teammate Patrick Brooks, both shooting 5-under 67's.
Team scoring behind Nimmo and McLeod, Tyler Powell shot 75, Hayden Powell 87 and Trey Wall 88.
"Obviously this was not our best effort as a team, however I told our players that we use this tournament experience to prepare us for what hopes to be a fifth consecutive visit back to the state tournament in a few weeks", Coach Keith Bell said. "Jay, Tyler and Camdyn got off to good starts in their respective rounds. Trey and Hayden struggled early with a double bogey on their second hole but settled down as they worked their way around the course. Hayden was playing Bowling Green Country Club for the first time and by finishing with three straights pars, he showed grit and determination."
Bell added he knows the players will work hard this week to prepare for their next tournament at Meade County.
"Our player's work effort is second to none, and I look forward to seeing the results of that hard work", Bell said.