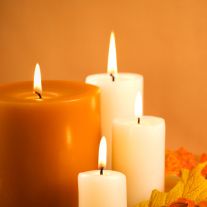 Omagene Hayward, age 83, of Cunningham passed away on Wednesday, August 14, 2019 at the Ray and Kay Eckstein Hospice Care Center.
Omagene was a laborer who worked in the steel mills in Michigan where she lived before moving to Kentucky with her son, David. She was an avid reader, she loved doing crossword puzzles and visiting yard sales, and she enjoyed watching MASH and old western movies. She will be remembered as a devoted mother and grandmother who was very head strong, yet fun… and loving.
Mrs. Hayward is survived by two sons, David Hayward and wife, Samantha, of Cunningham and James Eugene Hayward of Michigan; and her beloved grandson, Dylan Hayward.
She was preceded in death by her husband, Lawrence Hayward; her parents, James Hayden Lynch and Henrietta Lynch; and one brother, Carl Lynch.
Services will be held at a later date.
Milner & Orr Funeral Home of Bardwell is in charge of arrangements.
You may leave a message for the family or light a candle at milnerandorr.com. Read More »