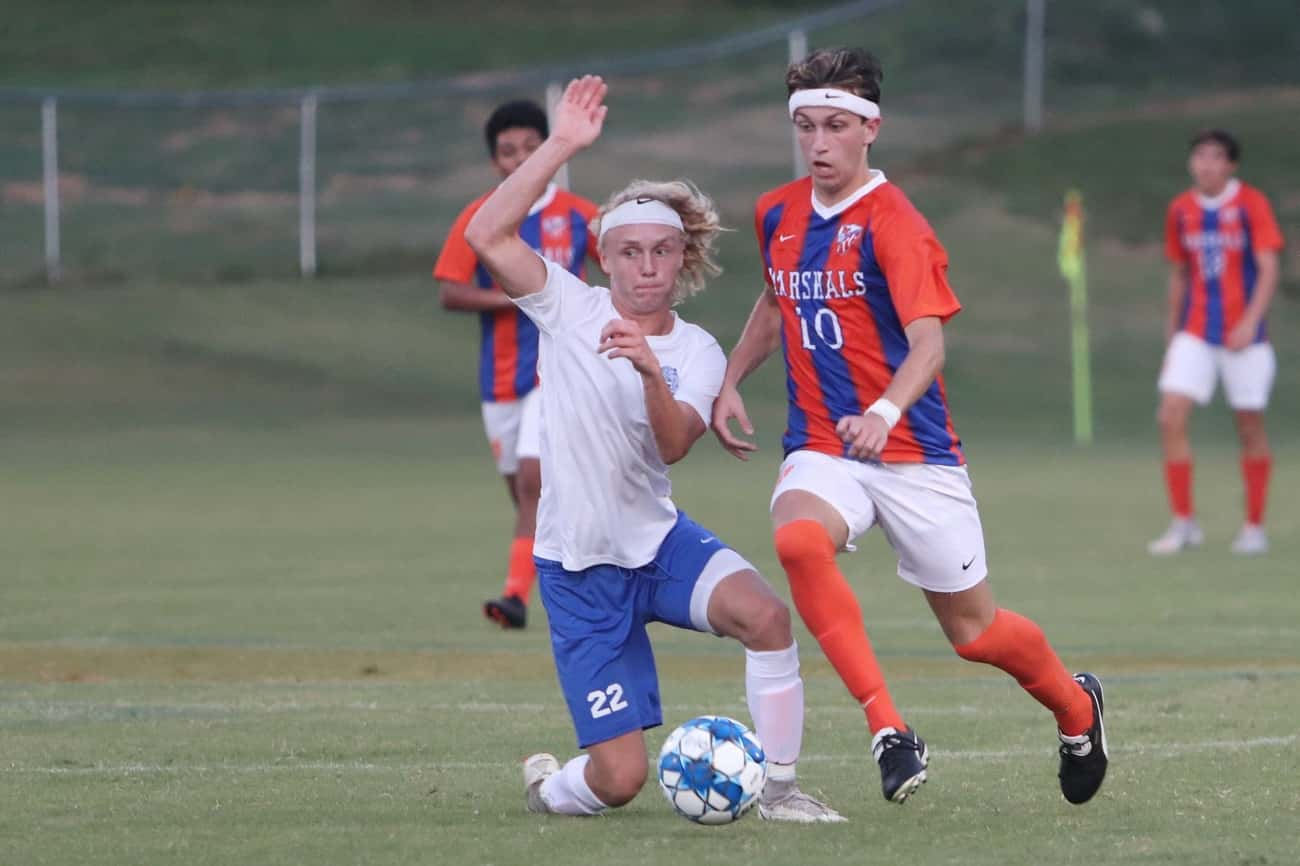 Marshall County boys soccer opened the 2019 season at home against Paducah Tilghman Monday. Last season the Marshals opened at Tilghman with a 7-0 shut out then faced a much improved Tornado team in their 2-1 regional tournament semi-final win, and that team returns most of their starters this season.
The heat index moved the game start back thirty minutes and each half was split into two 20 minute quarters.  Near the end of the first 20 minute quarter, Tilghman senior Jackson Mundy put the Blue Tornados on the board first before Marshall County senior Bryson Penn, who led the Marshals in goals last season, tied the game seven minutes later off an assist by senior Jarrett Wiles. Sophomore William Lynch found the net, off an assist from Penn, to give the Marshals a 2-1 lead with nine minutes remaining until halftime.
Just over eight minutes into the first 20 minute quarter of the second half, sophomore Collin Riley scored to put the Marshals up 3-1, a score that held for the win.
The JV Marshals defeated Tilghman 7-0 in the earlier game.
Tuesday, the Marshals will meet St. Mary at home in a double header with the Lady Marshals. St. Mary head coach Blaine Skeen is a former Marshall County player in his second season leading the Vikings. The games are scheduled for 5:30 and 7:00 but could be moved back due to the expected heat index.