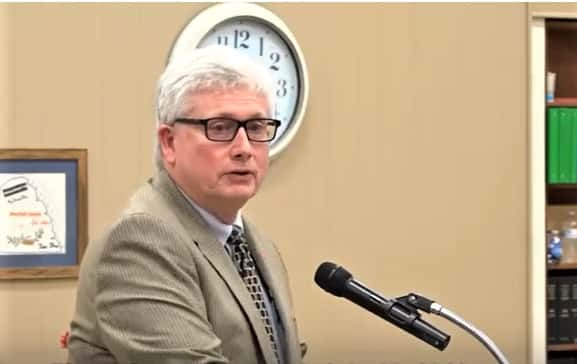 Marshall County Fiscal Court met in regular session, Tuesday, July 16, 2019.
The court recognized with a moment of silence, former Marshall County Sheriff and County Commissioner Jerry English, who passed away on July 12.
The court heard from Kentucky Transportation Cabinet Secretary Greg Thomas, who announced the county has been awarded $677,240 in discretionary funds for improvements to Houser Road and Houser Road bridge.
Chris Freeman, Marshall County 911 Director, told the court that two grants the 911 Center applied for were awarded in the amount of $180,330.13. Freemen explained to the court what they will purchase with the grant money and how it will improve the services of the 911 Center.
Judge/Executive Kevin Neal addressed new efforts being taken on the Asian Carp threat to Kentucky and Barkley Lakes. The U.S Fish and Wildlife Service will deploy the advanced "Unified Method" of fishing for removing this invasive species.
The transient room tax ordinance with regards to short-term rental changes were read by County Attorney Jason Darnall and approved by the court.
More on this and the full Fiscal Court proceedings below.