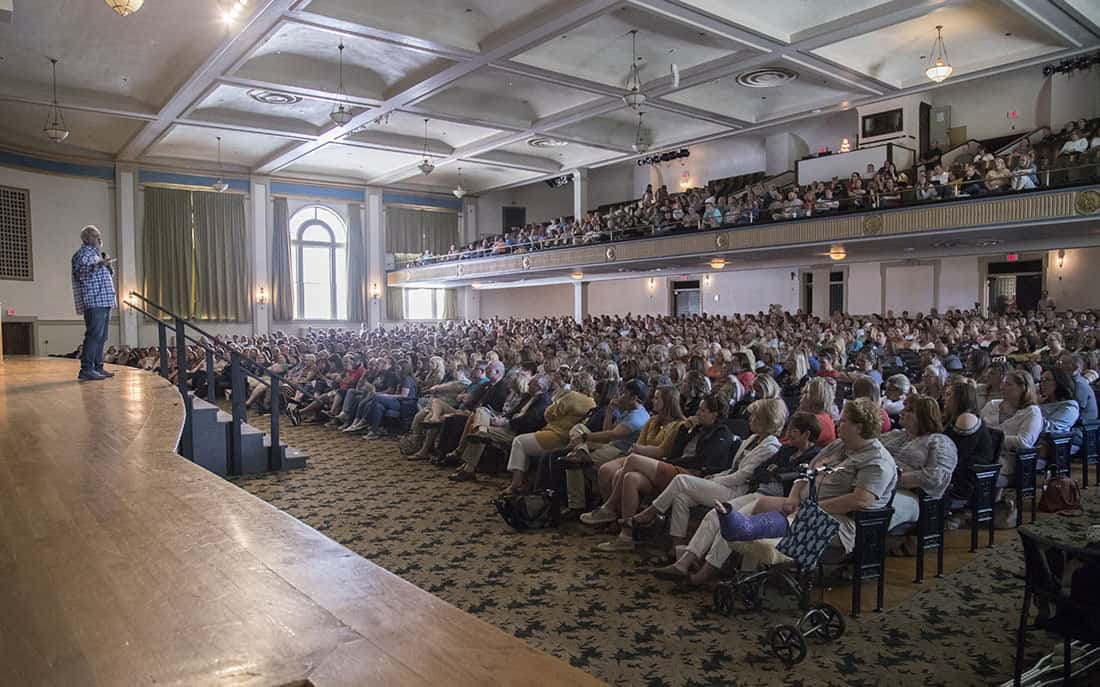 MURRAY, Ky. — Nearly 1,500 educators representing 81 school districts across five states convened at Murray State University June 11-12 for a professional development conference that featured nationally-known keynote speakers spanning a variety of educational roles.
Through a partnership between Murray State's Teacher Quality Institute and the Kentucky Academy of Technology of Education, "The Summit: A Teaching and Technology Conference" offered educators innovative and collaborative activities, seminars and workshops that introduced new ideas to the classroom. Participants were eligible to receive six hours of Professional Development or Effective Instructional Leadership Act credit each day.
Now in its seventh year, the annual summit placed a strong emphasis on technology and its increased role in education. Keynote speakers included Marshall County School District Superintendent Trent Lovett, authors Kasey Bell and Matt Miller, kindergarten teacher Christine Pinto and licensed clinical social worker Angie Judd.
Principal and social media star Gerry Brooks capped off the two-day event with a keynote held in Lovett Auditorium. Brooks is well-known among educators for his informative and humorous video work, with more than one million subscribers between his YouTube and Facebook pages.
Kem Cothran, coordinator of the Teacher Quality Institute, said the 1,500 attendees on campus for the summit's second day nearly doubled last year's 800-plus educators. To accommodate the record interest, sessions were held in Lovett Auditorium and Alexander Hall.
"We're so excited to see this summit grow year after year," Cothran said. "This is a unique professional development opportunity you'll only find at Murray State. I spent 27 years in public education, so I know how difficult it can be to get high-quality development; most events like this are far away and expensive, so to be able to provide this right here at our university at no cost to educators is something special."
Cochran said this year's summit incorporated feedback from the 2018 event, which she said has played an important role in building relationships with school districts across the region.
"It's important that we listen to teachers, principals, superintendents and all educators," she said. "To be able to provide the best development opportunities, we need to listen and see how we can help. This is not only key for educators, but for their students as well. If just one teacher that took a workshop or listened to a keynote takes some of what they learned back to a room of 30 students, that makes a big difference."
The summit also provided a hands-on experience for Murray State education students, who worked with educators in attendance.
"I've met a lot of school administrators over the past two days," said senior Mackenzie Harper, an elementary education major from Marshall County, Kentucky, who will begin student teaching this fall. "This has been a great opportunity for me to familiarize myself with area school districts and make connections for future internships and a career in education."
Sponsors of the 2019 summit include Murray State's College of Education and Human Services, the Teacher Quality Institute, Kentucky Academy of Technology Education and Office of Development as well as the Kentucky Middle School Association.