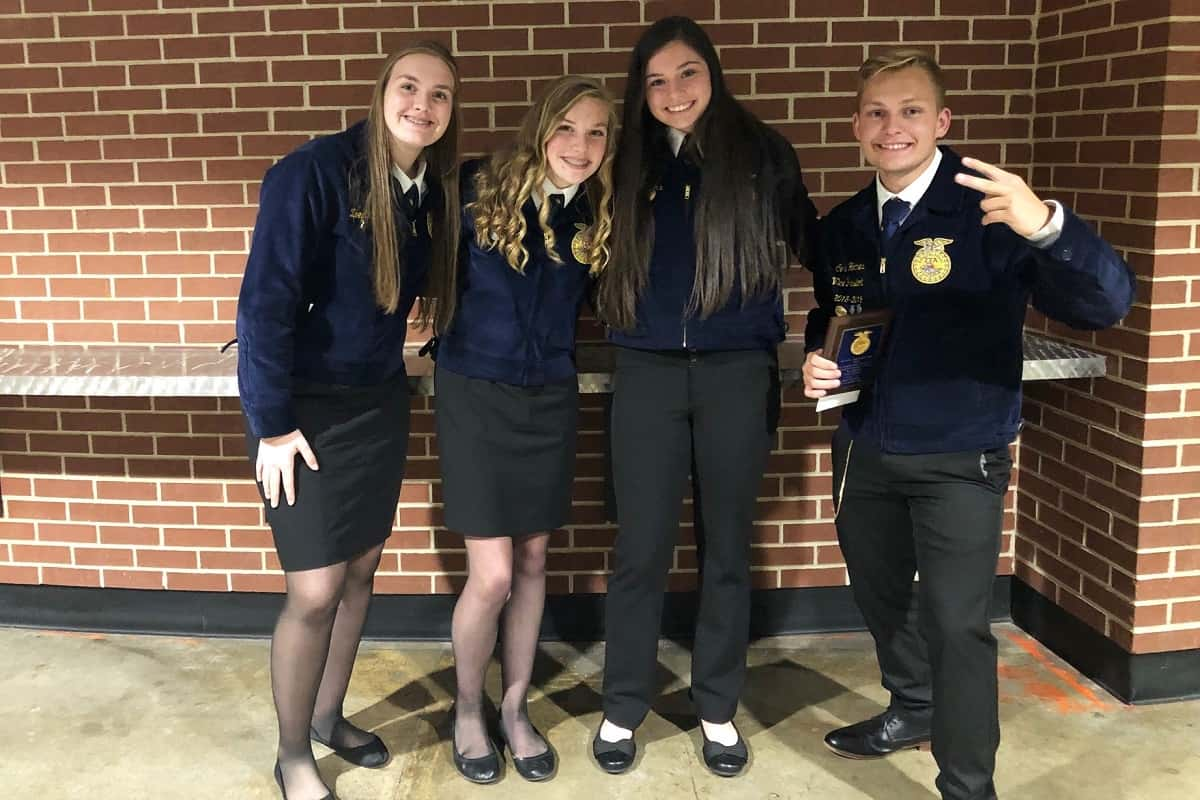 Members of the Marshall County High School FFA chapter attended the 2019 FFA State Convention in Lexington and came away with some top awards.
2019 Kentucky State Fair winners from Marshall County:
Agriscience Fair:
Food Science
Division V: Conner Holmes, Beef Cuts – WINNER
Plant Systems
Division V: Jessica Hicks, Aerogarden Lettuce Production – WINNER
Social Systems
Division IV: Hannah Smith and Zoey Ramsey, Grain vs Grass Fed Meat Cuts – WINNER
Employability Skills LDE
Conner Holmes, STATE CHAMPION
Also placing well in state competition:
Speaking Contests
Hannah Smith, Creed Speaking: Callback to finals, 3rd place
Proficiency Contests
Evan Bremmerkamp, Ag Mechanics Repair/Maintenance Entrep.: 2nd Place
Team Contests
Food Science CDE: 2nd Place Overall – Conner Holmes, Evan Bremmerkamp, Abby Henderson, Savannah Fulgham
The following students received their Kentucky FFA State Degree. This high honor is normally reserved for graduating seniors, but Marshall County had four junior students that met the requirements for the degree. These students will don the gold emblem degree pins on their official dress next year and they are: Jillian Murphy, Ben Fulgham, Evan Bremmerkamp and Conner Holmes.
Each of the winners will move on to the National CDE competition and compete against state winners from each of the 50 states and US territories. The National Convention is held in October in Indianapolis, IN.
Conner Holmes is the first student from Marshall County to advance to the national competition in any individual speaking contest in at least the last 20 years.
The FFA Advisors are Jourdan Griffith and Allan Smith.