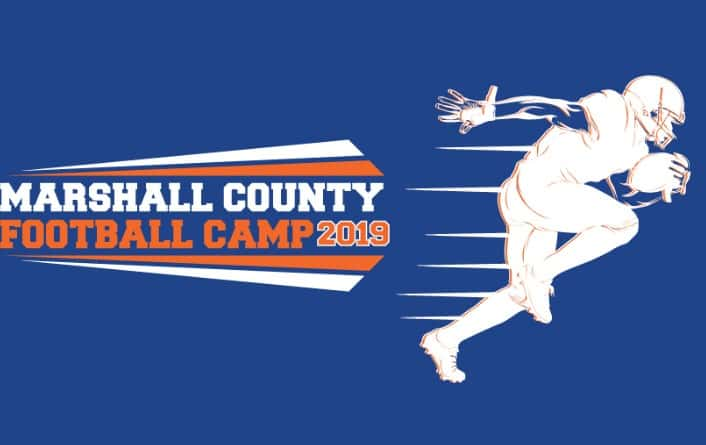 Marshall County Football will be host their annual Elementary Football Camp for K-5th grade on April 27, 29, and 30 at MCHS. Registration forms will be available at all elementary schools in the district or download and print the attached form at the bottom.
Campers will receive fundamental instruction from the high school staff and players. There will also be flag football games and competitions during the 3-day camp with prizes awarded. Cost of the camp is $50 and all campers will receive a camp t shirt.
Camp will run from 8:30 a.m. – 11:00 on April 27, and 5:30 – 7:30 p.m. on April 29 and 30.
Pre-registration due by April 12. Walk-up registration April 27 at 8:00 a.m.