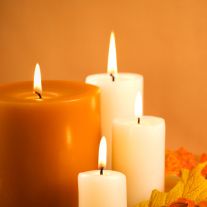 Ernest "Gene" Atkins, 93, of Paducah, Kentucky, passed away at 9:46 A.M. Thursday, March 14, 2019 at Baptist Health Paducah.
Gene was born in Nellis, West Virginia on March 14, 1926 to Everett and Etta Mae Atkins. He served in the U.S. Navy and participated in the D-Day Invasion on June 6, 1944. In 2002 he was awarded a Diplome by the Republic of France for his participation in the liberation of France. He also served during the Korean Conflict. He was a life member of the American Legion… and the Veterans of Foreign Wars. He retired in 1984 as Chief Chemist with B.F. Goodrich in Calvert City. He was a member of Broadway United Methodist Church and worked with the Boy Scouts of America for 25 years. He was a member and past presiding officer of Paducah Chapter No. 30 Royal Arch Masons, Paducah Council No. 32 Royal and Select Masters, Paducah Comandery No. 11 Knight Templar, and past Grand High Priest of Grand Chapter of Kentucky Royal Arch Masons. Member and Past Master Plain City Lodge No. 449, Past District Deputy Grand Master District 1, Grand Lodge of Kentucky. Member and Past Prior of Kentucky Priory No. 25 Knights York Cross of Honour, member of Scottish Rite Valley of Madisonville. Member of Rizpah Shrine, and Past Director of Oriental Band, member Clara Henrich Chapter 424 Order of the Eastern Star.
Mr. Atkins is survived by his daughters, Sandra Drewry (Pat), of Eaton, Ohio, Bonnie Atkins, of Paducah; four grandchildren; eight great grandchildren; three great-great grandchildren.
Mr. Atkins was preceded in death by his wife of 63 years, "Swanee" Williams Atkins; his son, Thomas Atkins; his sister, June Meeks; one grandchild.
A memorial service is scheduled for 2:00 P.M. Thursday, March 21, 2019 at Broadway United Methodist Church with Rev. Lora Jean Gowan officiating.
Visitation will be held from 1:00-2:00 P.M. Thursday, March 21, 2019 at the church.
Expressions of sympathy may take the form of contributions to: Broadway United Methodist Church, 701 Broadway, Paducah, KY 42001
You may leave a message of condolence or light a candle of remembrance at milnerandorr.com.