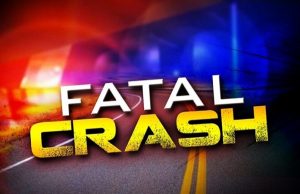 Single vehicle collision in Benton results in death of 17-year-old Benton female.
(Benton, Ky) March 15, 2019: At 11:09 pm, Benton Police responded to a single vehicle collision in front of 410 West 12th St.
Preliminary investigation confirmed that the female driver, age 17, was eastbound on West 12th St. when her vehicle traveled off the left shoulder and struck a concrete culvert, head-on. She was not wearing a seatbelt and died from her injuries while being transported…, by ambulance, to the Marshall County Hospital.
The investigation continues and is led by Officer Trent Weaver. Officer Weaver was assisted at the scene by the Marshall County Sheriff's Dept., Marshall County EMS, and Benton Fire Dept. Marshall County 911 and the Coroner's Office also assisted.
The female's name was withheld because she was a juvenile. No further information is available at this time.