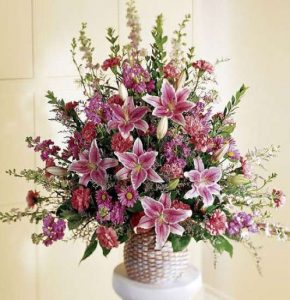 June Lampley, 91, of Metropolis passed away on Wednesday, March 13, 2019 at Massac Memorial Hospital in Metropolis.
Mrs. Lampley was a homemaker and member of East Baptist Church.
Surviving is her daughter, Paula (Dean) Peck of Shelbyville, KY; her daughter-in-law, Paula Lampley of Metropolis; two grandchildren, Jacob Lampley of Metropolis and Sarah (Klinton) Blair of Lexington; and one great-grandson, Mason Blair of Lexington.
She was preceded in death by her husband, Jewel Lampley; one son, Randy Lampley; and one brother, Edwin Jones. Her parents were Levi Jones and Lorene Goheen Jones.
Graveside services will be at 2:00pm on Sunday, March 17, 2019 at Fook's Cemetery with Rev. Kenneth Puckett officiating. Burial will follow.
Friends may visit the family from 6:00pm – 8:00pm on Saturday at the funeral home.
Online condolences may be left at www.lindseyfuneral.com
Lindsey Funeral Home of Paducah is in charge of arrangements.