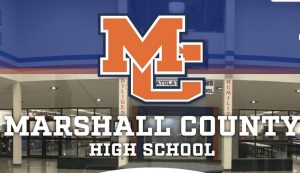 BENTON, Ky. – Marshall County High School has been named to the 2019 Elite 50, an annual selection of the top 50 secondary school hospitality programs in the nation.
The Elite 50 list recognizes high schools as well as career and technical centers that have demonstrated a commitment to excellence in hospitality education. These schools set the standard for secondary school training in culinary arts, baking and pastry arts and/or hospitality management. These elite programs are also marked by strong enrollment and a dedication to community outreach. Many of this year's Elite 50 programs have won state and national competitions for ProStart, SkillsUSA and Family Career and Community Leaders of America (FCCLA).
The National Center for Hospitality Studies at Sullivan University in Louisville oversees the selection process for the Elite 50 list.
"We also conducted research to establish schools with strong hospitality enrollment and influence in their community," said Angela Gill, Associate Director of Admissions at Sullivan University. "Included are many schools we specifically paid visits to that we deemed to have strong hospitality programs."
More than 350 schools designated as Hospitality Programs of Distinction were invited to apply for the honor of being named to the Elite 50 list. Criteria for the schools selected for the Elite 50 included an original recipe with photos or a restaurant management design and instructor educational/certification background and informational materials such as videos or brochures about the school's program. Further consideration was given to schools that operate a restaurant or catering service as part of their culinary and hospitality training.
The National Center for Hospitality Studies at Sullivan University is known as one of the finest postsecondary hospitality training institutions in the nation and offers programs in culinary arts, baking and pastry arts, hotel and restaurant management, event management and tourism and hospitality management. Every year, graduates from the National Center for Hospitality Studies pursue successful careers in virtually every corner of the globe and every aspect of the hospitality industry.
For additional information about the 2019 Elite 50 list, please visit http://pages.sullivan.edu/elite50/winners.asp.
About Sullivan University
Sullivan University is accredited by the Southern Association of Colleges and Schools Commission on Colleges to award Associate, Bachelor's, Master's, and Doctoral degrees. Contact the Commission on Colleges at 1866 Southern Lane, Decatur, Georgia 30033-4097or call 404-679-4500 for questions about the accreditation of Sullivan University.

The University offers numerous certificates, diplomas, and degrees in career-orientated programs, ranging from business, pharmacy, human resources, technology, supply-chain management, culinary and baking and pastry arts, hospitality studies, conflict management, nursing, allied health sciences and legal studies. Sullivan University is a part of the Sullivan University System, which includes Kentucky campuses in Louisville and Lexington, an extension in Fort Knox, and The Sullivan University Centers for Learning in Northern Kentucky and Louisa, as well as an online division.  For more information, visit www.sullivan.edu.