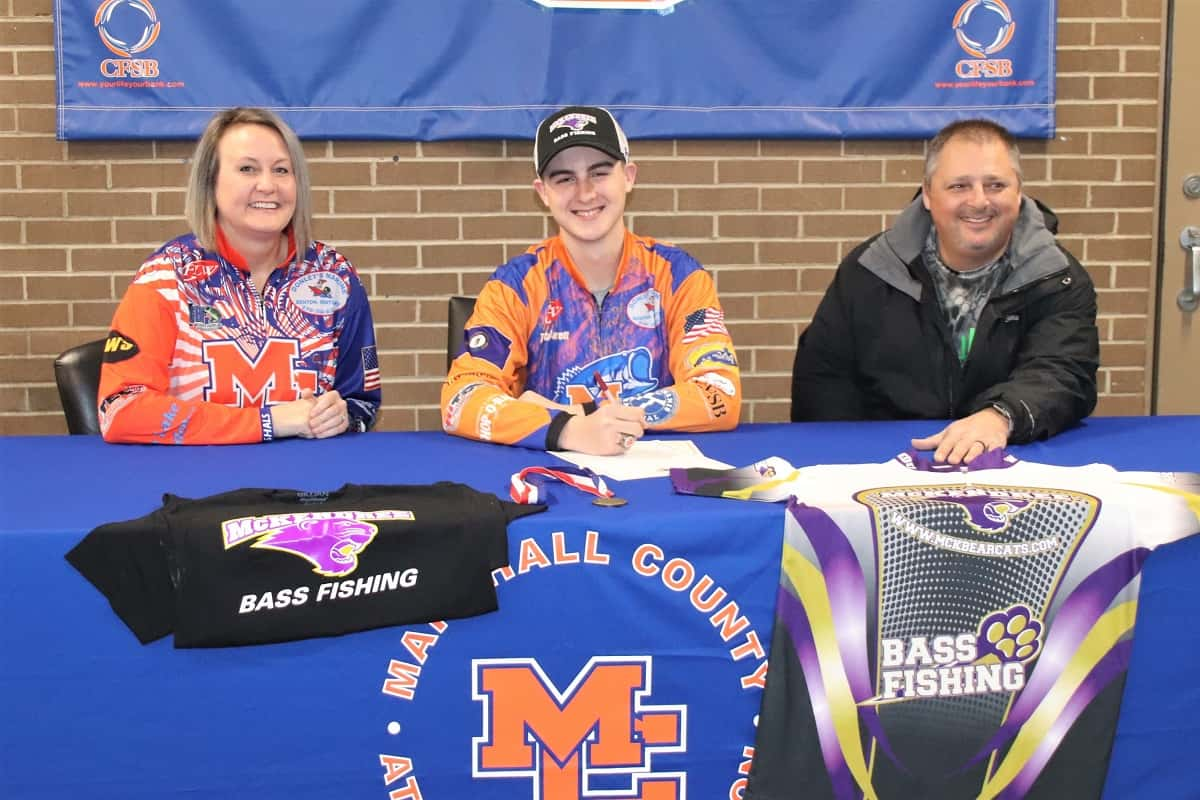 Tristan Barrett signed his letter of intent, Monday morning at Marshall County High School, to join the Bass Fishing program at McKendree University in Lebanon, Illinois. The Bearcats head coach is Jon Rinderer.
Tristan has been a member of the Marshall County High School bass fishing program for four years and won the 2018 KHSSA Kentucky State Bass Fishing Championship last May.
"Tristan has worked hard his four years as a member of the Marshall County bass fishing team", Marshall County Head Coach Nicholas Binns said. "He won the highest award in high school bass fishing, a State Championship, representing Marshall County and the Marshall County anglers."
Coach Binns said in comments at the signing, that Tristan is the first from the Marshall County Bass Fishing team to receive a college scholarship in the sport. Binns said he hopes it is the first of many to come and added that a lot of  Tristan's and the team's success comes from the support of the fishing community that Marshall County is fortunate to have.
Tristan credits many for developing his talent and his skills for bass fishing, including his parents Chad Barrett and Tricia Freeland and the bass fishing community of Marshall County.