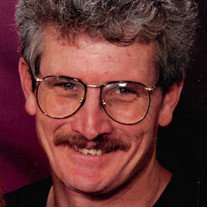 Mr. William H. Vilines, III, age 59 of Benton, KY passed away on Tuesday, March 5, 2019, at Lourdes Hospital in Paducah, KY. He was a river pilot for Ingram Barge and was a member of the National Guard and the Masonic Lodge 127 of Paducah, KY.
Born Monday, February 1, 1960 in Evansville, IN, he was the son of the late William Herbert Vilines Jr.
Surviving are his mother, Virginia (Henderson) Vilines, sisters, Barbara Blagg, husband Mitchell of Benton, KY and Gwen Vilines, wife Chris of Providence, KY, nieces and nephews, Guy Blagg, Todd Blagg, Matt Blagg, Darren Vilines, Jordon Vilines, Kinsey Smith, and ex-wife, Susan Rushing.
He was preceded in death by his father, brother, Roy Vilines, and niece, Christy Vilines Grissom.
A Funeral service will be held at 1:00 PM on Saturday, March 9, 2019 at Collier Funeral Chapel located at 211 West 5th St. Benton, KY 42025 with Bro. Terry Mathis officiating.
Visitation will be held between the hours of 10:00 a.m. and 1:00 p.m. on Saturday, March 9, 2019 at Collier Funeral Home.