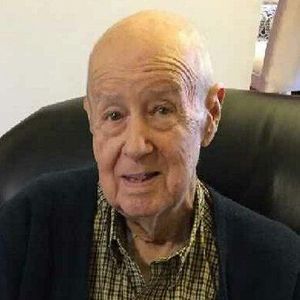 Frank Fazi, 87, of Murray, passed away at 8:42 p.m. on Tuesday, March 5, 2019, at the Ray and Kay Eckstein Hospice Center in Paducah.
He served Murray State University as director of printing services, assisted with the publication of the Shield, and served as a videographer for Racer Athletics for many years.
Born the son of an immigrant coal miner in Hardburly in Perry County on June 22, 1931, Mr. Fazi was a U. S. Army veteran of the Korean War era and a Kentucky Colonel. He was a member of St. Leo's Catholic Church.
Survivors include a son, Christopher Lee Fazi (Kristina) of Farmington; a daughter, Dina Lynne Fazi Lear (Ronnie) of Hartselle, Ala.; grandsons Daniel Elliott (Katie) of Mayfield and Nicolas Fazi of Farmington; a sister, Pauline Cousins of Rogers City, Mich., special friends Marilynn Woods and Tommy Doughty, three great-grandsons and several nieces and nephews.
He was preceded in death by his parents, Joseph and Allie Terry Fazi; his wife, Patricia Ann Overshiner Fazi, to whom he was married Sept. 9, 1957, in Hazard, Ky.; a brother, Joseph Fazi Jr. of Detroit, Mich., and a sister, Kathline Litteral of Apple Valley, Calif.
Services will be held at 11 a.m. on Thursday, March 14, 2019, at J.H. Churchill Funeral Home in Murray with John Dale officiating. Burial will follow in the Murray City Cemetery.
Visitation will be held on Wednesday, March 13, 2019, from 5:00 p.m. until 8:00 p.m. at J. H. Churchill Funeral Home in Murray.
In lieu of flowers, the family requests that expressions of sympathy take the form of donations to the MSU Athletic Department for unrestricted funds at 217 Roy Stewart Stadium, Murray, KY 42071.
The family would like to thank the following medical professionals for their exceptional care and service: Dr. Blalock and the staff at Primary Care of Murray; Dr. Youssef and the staff at Fresenius Kidney Care of Murray; Dr. Garretson and the staff at Oncology and Hematology of Murray; Dr. Talley and staff of Mercy Cardiology; Dr. Ali and the staff at the Renal/Vascular Unit of Mercy Health Lourdes Hospital, and Dr. Long and staff at the Ray and Kay Eckstein Hospice Center.
Online condolences can be made left at www.thejhchurchillfuneralhome.com