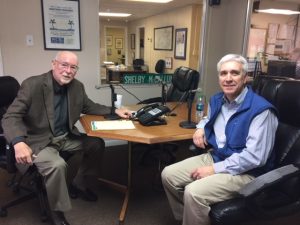 The Executive Director of New Pathways for Children, Dr. Rick Burse, was a guest on WCBL's Coffee Call program. In talking with station owner Jim Freeland, Burse said New Pathways strives to help children in need, with two homes in the Melber, Kentucky area.
Burse said the facility relies on donations from businesses, churches and individuals and has been serving the regions since 1990.
To hear the full interview, clink on the link at the bottom of our home page.