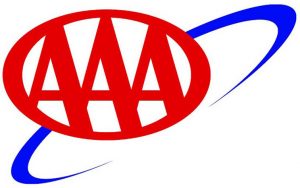 West Central Kentucky Gas Prices Up Slightly; Wintry Weather Curbs National Demand
Gas prices in West Central Kentucky are three cents more expensive this week at $2.104 per gallon, according to AAA East Central's Gas Price Report.
Most motorists in the Great Lakes and Central states are paying more to fill up at the pump on the week.  Kentucky's average is four cents more expensive this week at an average of $2.13 statewide.  Winter weather is one reason for the region's fluctuating gas prices, as frigid weather has caused unplanned maintenance at a handful of refineries.
These disruptions negatively impacted utilization rate and limited supply growth.  On the week, stocks built by only 350,000 barrels, per the latest Energy Information Administration (EIA) data published.  However, at 61.8 million barrels, regional gasoline stocks sit at their highest level in a year.
This week's average prices: Western Central KY Average                             $2.104
Average price during the week of February 4, 2019                                         $2.071
Average price during the week of February 12, 2018                                       $2.422
Average prices of unleaded self-serve gasoline in various areas: 
$2.153         Bowling Green
$2.002        Elizabethtown
$2.289        Louisville
$1.999        Owensboro
$2.077        Paducah
On the National Front
On the week, the national gas price average is two cents more expensive, landing at $2.28.  At the start of the workweek, nearly half of all state averages also saw jumps – some at or more than a dime increase.
Frigid temperatures across much of the country have contributed toward a half a million barrel per day drop in demand to measure at 9 million barrels – a level consistent with a year ago according to the EIA.  At the same time, gasoline stocks saw a nominal 513,000-barrel increase for a total of 257.8 million barrels.  While demand is mostly flat year-over-year, total stocks sit at a 124-million-barrel surplus.
Crude oil has remained relatively cheap since the beginning of the year, moving between $51- $55 per barrel.  At the close of Friday's formal trading session on the NYMEX, WTI increased eight cents to settle at $52.72.  Oil prices were volatile last week, following the release of new data from the EIA showing that at the end of the previous week, total domestic crude oil inventories rose less than expected – a build of only 1.3 million barrels to total 447.2 million.
Motorists can find current gas prices nationwide, statewide, and countywide at GasPrices.AAA.com.