Clint R. Smith
Written by Justin Lamb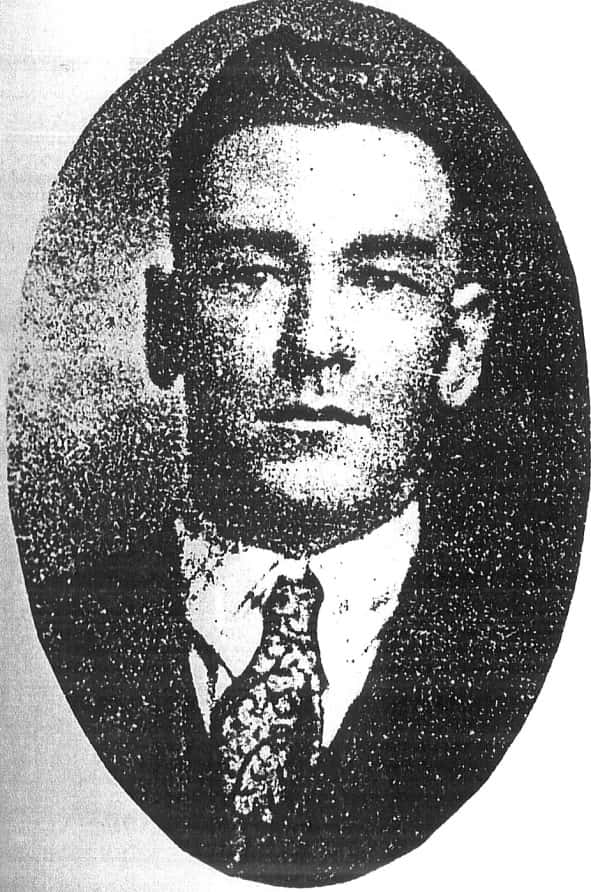 Clint R. Smith
World War I Veteran and two time County Clerk
(Photo courtesy of Marshall County Archives)
Clint Randle Smith was born on March 2, 1889 to James A. Smith and Mary Reed Smith in Marshall County, Kentucky. When he was nine days old, his mother passed away and he was left in the care of his uncle and aunt, Needham and Ira Smith.
As a boy, he worked on his uncle's farm in the summer and attended the rural schools in the fall. However as his uncle's health began to fail around 1912, Smith attended school less and worked more on the family farm. Eventually his uncle passed away in December 1913 and Smith began teaching school at Hale Springs to help support his family.
When America became entangled in First World War, Smith was inducted into the United States Army on February 20, 1918, and sent to Vancouver Barracks in Washington State and later to Camp Freemont in Palo Alto, California. He was sent overseas in September 1918 as a private first class with Company D, 319 Engineers, 8th Division and returned to the United States in August 1919 where he was honorably discharged. Upon returning home, Smith married Lovie Shemwell on November 3, 1919. Smith became one of the United States Census Enumerators for Marshall County in 1920, working Hardin and the 5th Magisterial District. Later that year, he was awarded a teaching certificate and began teaching school.
In the summer of 1921, a group within the local Democratic Party in Marshall County convinced Smith to enter the County Clerk's race to challenge the incumbent and fellow Democrat, A.A. "Arch" Nelson. Due to Nelson's drug store business and Smith's war record, both candidates were very popular and the race was expected to be tight. When the votes were counted, Nelson defeated Smith by only 71 votes.
With his defeat, Smith returned to teaching at Sharpe High School, and in 1923, he became principal. When the 1925 local election rolled around, Arch Nelson chose not to seek re-election and Smith became the frontrunner in the race to replace him. Encouraged by his strong showing in the last election, Smith entered the August Democratic Primary. Smith went on to defeat his two opponents, Elizabeth Lyon (first woman to run for elective office in Marshall County) and John Jones while carrying every voting precinct. Smith faced no Republican opposition in November. Four years later, he was re-elected with no opposition.
After two successful terms, Smith ran for a third in 1933 despite a long standing tradition of a two term limit. Many people still supported Smith, but felt that two term limit was appropriate. The race generated a great deal of attention when Smith was challenged by former County Clerk John D. Hall, County Treasurer Will Kuykendall, Olive farmer Ed Nelson, and political newcomer Elwood Gordon. Ultimately, Smith came in third place behind Will Kuykendall and the winner Elwood Gordon.
Following his defeat, Smith went into the newspaper business when he purchased the Tribune-Democrat from Edward Olds. Smith worked as editor and publisher of the paper until he was appointed rural mail carrier for Benton Route 7. After nineteen years with the Benton Post Office, Smith retired in 1954. Clint Smith passed away on November 8, 1966 and was laid to rest in the Benton Cemetery.