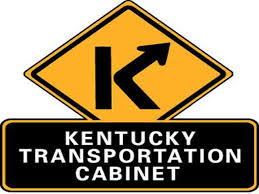 At this hour, Kentucky Transportation Cabinet District 1 has snow plows on the road in Livingston County, Marshall County, and Lyon County.
Additional crews will have trucks out spot-treating bridges, overpasses, and other potential trouble spots starting at 7:00 a.m.
As a reminder, salt and other ice-fighting chemicals have significantly reduced impact when the temperature drops below about 16 degrees Fahrenheit.   Cold temperatures this morning are going to severely limit the ability of highway crews to improve driving conditions until temperatures rise after daylight.
Motorists who plan to venture out on the morning commute should be prepared to encounter snow covered roadways in areas where the snow showers have moved through.  They should also be fully prepared for brutally cold temperatures.  
With a 12 mile per hour wind reported at Paducah, the wind chill factor is about 5 degrees this morning.  When the weather is that severe, something as simple as a flat tire or dead battery that would normally be an inconvenience can become life-threatening very quickly.  Please be prepared.  For more info on preparing for extreme cold please go to ready.gov and look for winter weather preparedness.
Kentucky Transportation Cabinet crews in District 1 are prepared to do what they can to improve driving conditions.  However, extreme cold will hamper those efforts over the next few days.
Updates as appropriate.
Timely traffic advisories for the 12 counties of KYTC Highway District 1 are available by going to www.facebook.com/kytcdistrict1. You do not have to be a Facebook member to access this page.