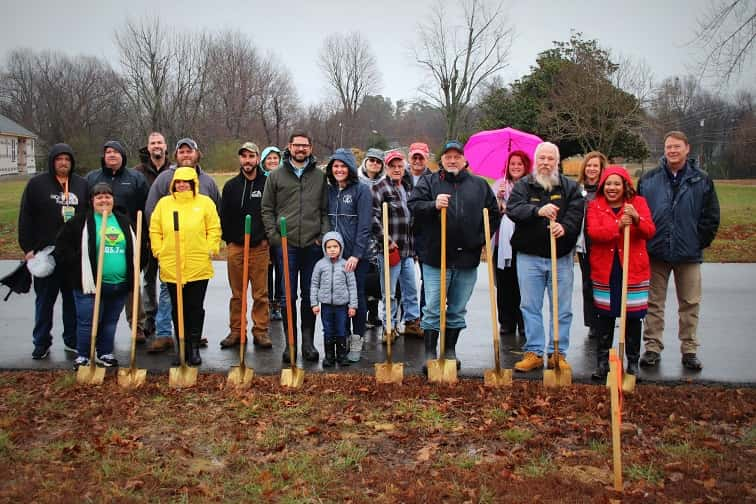 Hill Creek Subdivision in the Sharpe area of Marshall County will be the site of the 2019 St. Jude Dream Home. Friday, Jan. 4 at 10:00 am, representatives from several agencies broke ground on the site of the of the new home to be built by Mitchell Construction.
Ventara Massey, Development Specialist for St. Jude Children's Research Hospital, welcomed everyone at the ground-breaking.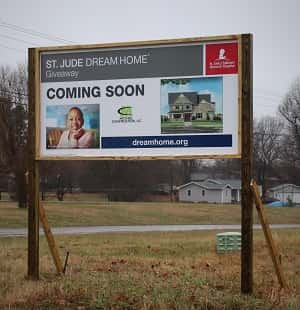 "We are really excited to have this Dream Home built by Mitchell Construction", Massey said. "It's going to be a beautiful house. We're all here for the kids at St. Jude Children's Research Hospital. Because of all of you and all of your individual contributions to this Dream Home, we are able to provide a way where all of our patient families never have to worry about treatment, travel, housing or food because all every parent should have to worry about is helping their child survive."
Massey added how valuable the contributions are with families traveling to St. Jude saying, "Many times they are leaving behind jobs, even laundry that's in the washer and everything else, just to take care of their child."
"Thank you all for everything you're doing in your lives to help us with our mission", Massey said. "We appreciate you for your support and all of the success we're going to have this year."
James Mitchell of Mitchell Construction who will build the 2019 St. Jude Dream Home said the lot has been staked on the 2900 square foot craftsman style house, which will be a two-story house with four bedrooms with a bonus room and option of office.
"A lot of nice features on the inside", Mitchell said. "Most of all due to the St. Jude corporate sponsorships and local sponsorships. We want to make as much money as we can to help fund the research for childhood cancer and to help families out with day-to-day bills when they are going through something really big in their lives."
Tickets will go on sale May 7 for a chance to win the 2019 St. Jude Dream Home and the winner will be announced on Aug. 18.