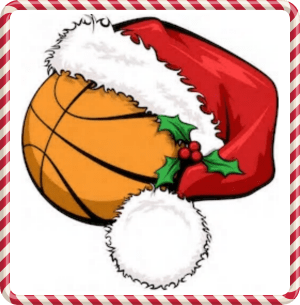 All local teams are participating in holiday tournaments this week.
The Marshall County boy's team will host the A&K Holiday Classic and the Lady Marshals will be in Panama City, FL for the Marlin Holiday Classic.
Christian Fellowship's boys will be playing in the Murray Bank Tip-off at Calloway County and the CFS Lady Eagles will be in Paducah at Community Christian's Lady Warrior Shoot-out.
Schedules:
A&K Holiday Classic at Marshall County
Session 1
Dec. 28
Superior Collegiate (FL) vs DME Academy (FL)…9:00
South Garland (TX) vs Hillcrest Prep North (AZ)…10:30
Hillcrest Prep (AZ) vs DME Academy (FL)…2:30
Superior Collegiate (FL) vs South Garland (TX)…4:00
Session 2
Apollo vs Louisville Valley…6:00
Marshals vs Hopkins Central…7:30
Dec. 29
Session 3
Marshals vs Louisville Valley…10:30
Hopkins Central vs Apollo…12:00
Session 4
Hillcrest Prep North (AZ) vs Superior Collegiate (FL)…2:30
South Garland (TX) vs DME Academy (FL)…4:00
Session 5
Louisville Valley vs Hopkins Central…6:00
Marshals vs Apollo…7:30
Marlin Holiday Classic at Panama City, FL
Dec. 27…Lady Marshals vs Bryant, AL…4:30
Dec. 29…Lady Marshals vs Charles Henderson, AL…4:30
Dec. 30…Lady Marshals vs Bartram Trail, FL…11:45
Murray Bank Tip-off/Calloway County
Dec. 27…CFS Eagles vs Fulton Co…6:00
Dec. 28…CFS Eagles vs Calloway Co…4:30
Dec. 29…CFS Eagles vs Livingston…2:00
Lady Warrior Shootout at CCA (tournament format)
Dec. 27…CFS Lady Eagles vs St. Mary…2:00
Dec. 28…CFS Lady Eagles vs Joppa-Maple Grove, IL…3:30