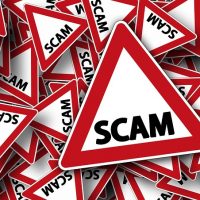 The Marshall County Sheriff's Office would like to make everyone aware of three different scam phone calls that they have received reports on.
A voicemail or phone call saying your social security number has been suspended due to suspicious activity and you need to call back before your card and all assets are frozen. THIS IS A SCAM.
Someone claiming to be from Medicare calls and says that you are being sent a new card but they need all of your personal information to " confirm". Please be aware that Medicare DOES NOT call and ask information like this.
Calls claiming to be from law enforcement stating there is a warrant for the person receiving the call. They need a credit card to take the bail money. YOU WILL NOT GET A CALL LIKE THIS FROM LAW ENFORCEMENT.
Please be very careful in a phone conversation that you did not initiate. Sharing any type of personal information on these calls can have serious consequences.