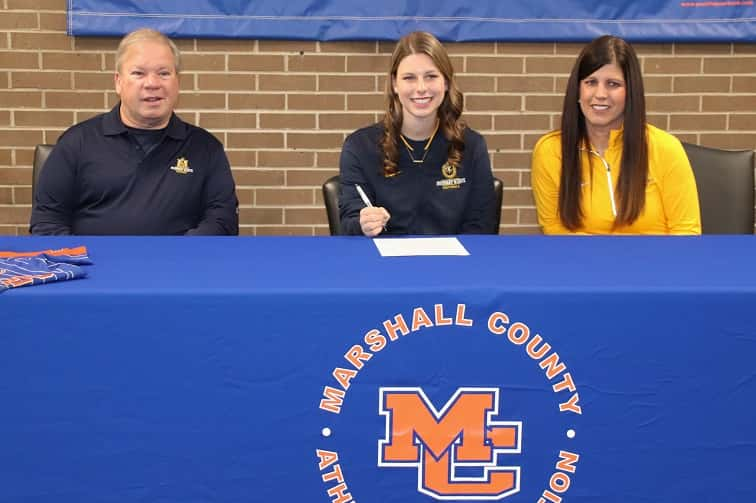 Marshall County softball player, Gracey Murt, signed her National Letter of Intent Wednesday to play softball for Murray State University. Last spring, Gracey helped lead the Lady Marshals to a district and regional championship and berth in the state tournament.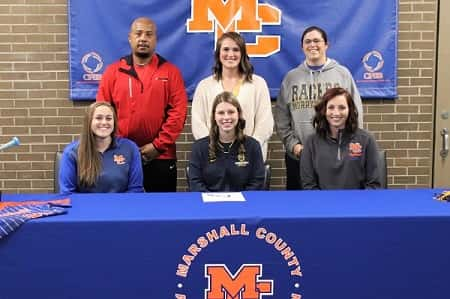 As a junior, Gracey received many awards including All-District Team, All-Region Tournament Team, member of the East-West All-Stars, First Team Academic All-State, First Team All-Purchase and Tribune Courier Spring Lady Marshal of the Year.
A huge key for the Lady Marshals offense this past season, Gracey led the team in home runs with five and triples with seven. She had 36 RBIs and 37 runs scored. Her batting average was .360 with a slugging percentage of .648 along with seven stolen bases.
"Gracey is very dedicated and competitive", Lady Marshals Head Coach Mallory Newton said. "It doesn't matter who Gracey goes up against, Gracey is better and she is relentless. That's what makes her such a great ball player…the swag and grit she plays with."
Newton said Gracey wants to be the best and holds herself and her teammates accountable and in pressure situations, she wants to be up to bat. Newton added that when other teams step up, Gracey steps up more and fights harder.
"She is all-in ready to compete and win at any given moment", Newton said. "Because of all these attributes, Gracey is an ideal college athlete. She's dedicated, gritty and competitive. Murray State is so lucky to have a kid like Gracey and Marshall County Softball is so proud of her."